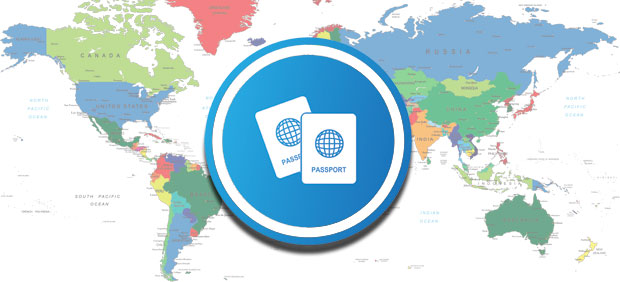 FOLLOW Fare
boom
Traveling Soon? Make Sure Your VISA Is In Order
By Fareboom Staff, Tue, Feb 6, 2018
Every year thousands of travelers find themselves at the customs gate stranded due to not having the correct paperwork for the visiting country. It's always a good idea to contact the travel experts at Fareboom to ensure that you have everything you need before you book your International travel. However, if you want to do some online research on your own, Visa Mapper is a great resource for you to check which countries require certain documents before you arrive.
Remember, VISA regulations change and it's best to be safe rather than sorry so to always get the best deals as well as the best travel advice contact the travel experts at Fareboom.
Do you like being the first to know?
If you enjoy always getting the best tips, deals and insider news before everyone else then make sure to follow us on Facebook and Twitter.
MORE TRAVEL NEWS
Back