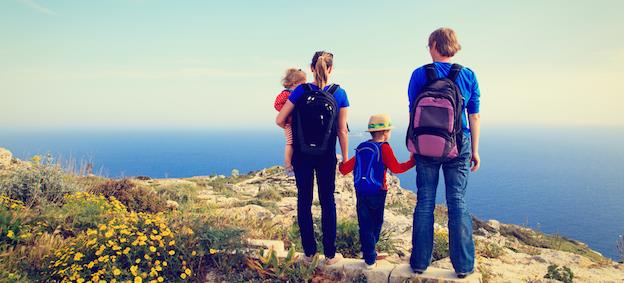 FOLLOW Fare
boom
How to take a kid- or teen-friendly vacation just about anywhere
By Fareboom Staff, Mon, Feb 24, 2020
When someone says "family vacation", certain kinds of destinations leap to mind – theme parks, visiting relatives, a noisy, busy beach – and others, well, don't. But you can have a memorable trip with family members of all ages, just about anywhere you go. Here are a few tricks to make travel fun for the whole family:
1. Get around. In many destinations, you'll find ways to sightsee that are fascinating and fun for kids, all while letting you take in amazing views and monuments. Think double-decker bus tours, boat rides, bike tours, or tourist trains. If the place you're headed doesn't offer these things, even foot traffic can be fun: Keep in mind that for new walkers, any kind of stroll is an opportunity to get out energy and concentrate on a new skill.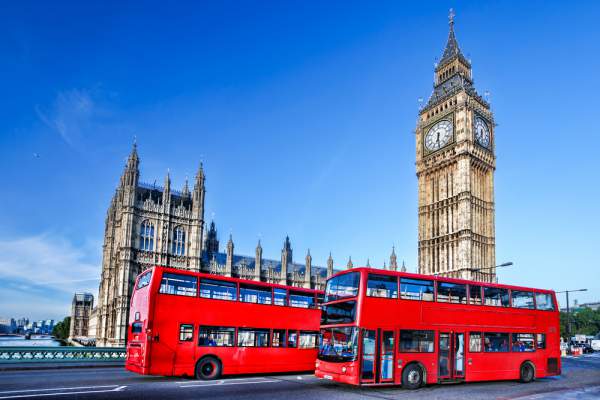 2. Grab a bite. Most of us enjoy tasting local specialties when we're traveling, and many kids feel the same way. As long as you're in a place where you're not worried about food preparation or hygiene issues, let your child (and yourself, of course) sample street food. It can be a great way to discover new tastes, as well as a fun opportunity to interact with local vendors. And no matter where you are, remember, when kids get fussy or bored, stopping for ice cream or any sugary treat usually goes a long way.
3. Look for open spaces. No matter where you're headed, there will probably be some kind of big open space, or nice parks and squares, or other public areas to explore. These are like freebies for parents with energetic kids (I know this from experience!). Even if there isn't a playground, your kids will still enjoy running around, especially if they've just come from a museum or walking tour where they had to be on their best behavior. The break might do wonders for you, as well, giving you a time to really disconnect and enjoy the moment. And for parents like me who love to take pictures, you'll probably get some great shots of your kids having a ball like the locals.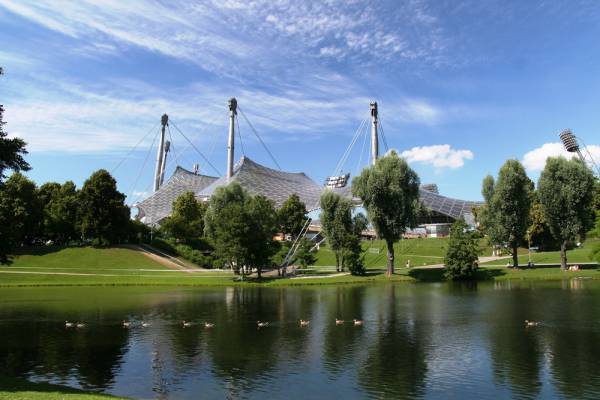 4. Make a splash. If it's hot where you're headed, check out our tips on how you and your family can keep cool. And plan ahead to see if there's a way for your kid to splash around a bit. Some public fountains are safe and approved for play – or even downright encourage it. In other locales, you might find clean natural bodies or water or easily accessible public pools (always check the dress code before you go – for example, here in Paris, boys and men have to wear swim briefs instead of trunks, and everyone must have a bathing cap, which can be purchased on site) where you can go for a dip.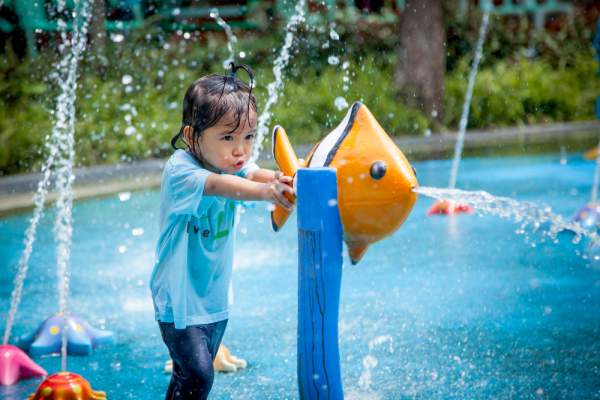 5. Watch out. Lots of cities and towns offer open-air events like concerts and movies in warmer weather. This can be a great opportunity for older kids to be entertained and younger ones to run around. Sit in the back or off to one side so they'll have some space to play and you can keep an eye on them – and the movie.
6. Find the weird. If you're traveling with older kids or teens, you may be looking forward to showing them that iconic museum or monument. Maybe they'll be into it. Or maybe not. One way to be sure they'll have at least some fun on your trip is to plan strange or unusual things to do. For example, not all teens like the Louvre, but in my experience, just about all of them love the skull-filled Paris Catacombs. You can find out about offbeat things on offer in your destination with a simple online search.
7. Picture this. Maybe you're getting frustrated that no matter how amazing the sites are, your kid or teen is barely looking up from their phone or handheld game consul. Instead of telling them to turn it off, consider a different approach: A family photo contest. See who can take the best picture not only of, say, a monument or landmark but of interesting details, as well.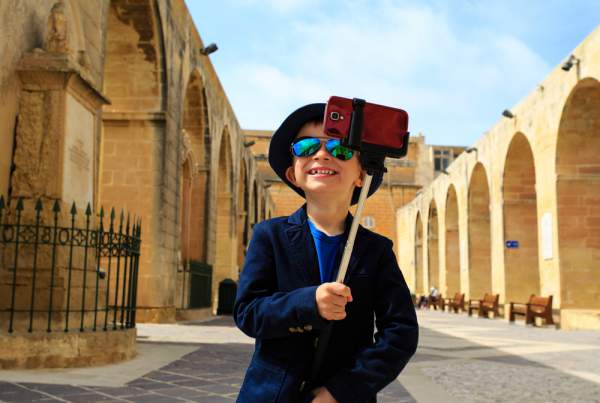 8. Know your kid. I hope you think these tips are helpful – but there is one big caveat: When planning a trip with your family, don't think about what kids generally like, but what yours is/are into. Maybe they don't like parks and would actually prefer to visit a local museum. Or maybe your child has a very specific interest that you can share with them on your trip. For example, say they love old cars. You may be able to find out about car shows, museums, or temporary exhibits taking place where you're headed.
Traveling with kids can be a challenge, but it also has its benefits. It makes you slow down and appreciate things you might not have if you'd been on your own or only traveling with other adults. Plus, there's an increased opportunity for ice cream, train rides, and in some cases, messy kisses, which isn't bad at all.
Alysa Salzberg is a writer and trip planner. She lives in Paris with an eccentric Frenchman, a car-obsessed toddler, and a dog-like cat. Besides them, she loves travel, books, and cookies. You can read about her adventures here, or feel free to stop by and check out her website.
MORE FAREBOOM EXPLORER
Back