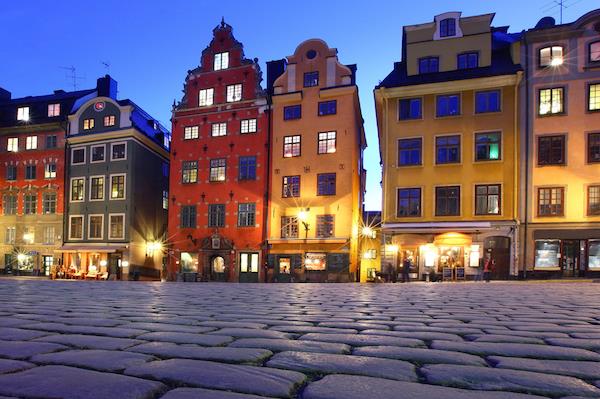 FOLLOW Fare
boom
5 Reasons Why I Might Need to Move to Stockholm
By Fareboom Staff, Fri, Jan 31, 2020
I came to Stockholm with relatively modest expectations – I had never idealized it or built it up in my mind beforehand as I did with other European capitals like Paris or Rome. As it turned out, "the Venice of the North" is surprisingly friendly, wonderfully clean, and home to some truly stunning architecture. Here are just a few of the reasons why I fell in love with Stockholm, and why I just might need to live there at some point.
The Subway Stations are Full of Art
Almost all of Stockholm's 100 subway stations are decorated with magnificent mosaics, paintings, sculptures, installations, reliefs, and other artwork. Created between the 1950s and the 2000s, the Stockholm subway system has been described as the world's longest art exhibit, encompassing 110 kilometers of artwork by more than 150 different artists.
The station designs are inspired by various artistic styles and reflect how Stockholm's art scene has evolved over the last five decades. For example, T-Central Station features blue vine motifs that are intended to soothe passengers commuting through this hectic station. Kungsträdgården Station is one of the most impressive, decorated with an abstract harlequin design created by Swedish artist by Ulrik Samuelson in 1977. Kungsträdgården Station is also home to the 17th-and 18th-century remains of Makalös Palace; archaeological artifacts donated by Sweden's National Art Museums collective; as well as some old-fashioned gas lamps that once lined Torsgatan Street.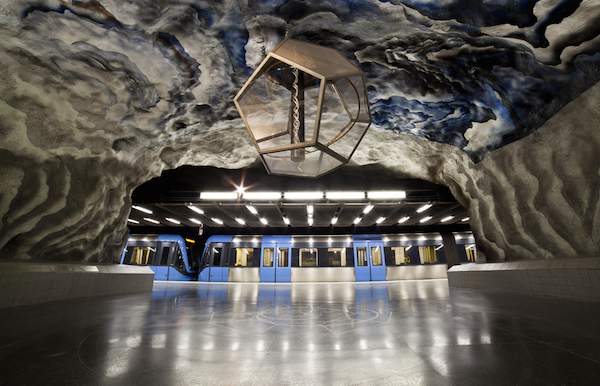 Wi-Fi is Everywhere
Stockholm is often ranked among the most well-connected cities in the world, and it shows. Free Wi-Fi seems to be available almost everywhere, from hotels and cafes to public spaces like T-Central Station. The city is home to one of the most well-developed IT infrastructures on the planet, and alongside Oslo, Stockholm was the first city in the world to launch a publically available 4G network. Not only is Wi-Fi widely available throughout the city, but surf speeds are consistently fast.
I Need Fika in My Life
Loosely translated, the term "fika" refers to taking a break (fikarast) or pause (fikapaus) from work to socialize over coffee. It's a well-loved tradition throughout Sweden, and you'll find hundreds of bakeries, coffee shops, and cafés across Stockholm where you can enjoy it. It's possible to fika virtually any time of day, but it's particularly popular in the late afternoon. It's a time to catch up with friends or co-workers, or even acceptable as a casual first date.
Like afternoon tea in the United Kingdom, fika is usually accompanied by sandwiches and baked goods known as fikabröd. One of my favorite fika snacks is a kanelbullar, a Swedish cinnamon roll. Compared to American cinnamon rolls, the Swedish version is less sweet, more bready, and topped with pearl sugar.
There are So Many Museums
With more than 70 museums and over 100 galleries, Stockholm rivals any of the world's other great capitals with its rich art, history, and culture. The city's museums are dedicated to diverse topics ranging from Swedish drinking culture to Viking history. Stockholm is also home to Skansen, the world's first open-air museum. Skansen provides a glimpse of traditional Swedish life through exhibitions examining various local trades as well as different regions of the country.
Better still, many of Stockholm's museums are free to visit. Some, such as Medeltidsmuseet (a medieval museum) are always free; while others such as Nobelmuseet (dedicated to Nobel Prize winners) and Historiska (Sweden's main history museum) offer free admission on certain days of the week.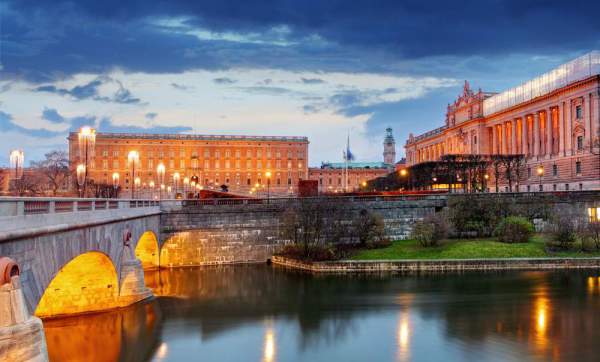 The Seasons are Dramatic
Stockholm's shortest day lasts for just six hours, with the sun rising a little before 9 am and setting around 3 pm; while the city's longest day stretches for more than 20 hours. These drastic seasonal variations can be a pro or con depending on your perspective; however, watching the sunset in the afternoon or staying up all night (or all day) during the summer are remarkable experiences that few other cities can offer.
With more than one-third of the capital composed of water and another one third devoted to green space, the city offers plenty of lovely places to get outside and enjoy the sunshine during the summer. Although many visitors shy away from Stockholm's long, dark winter months, this season can be equally interesting with its exciting winter sports and charming Christmas markets.
Do you like being the first to know?
If you enjoy always getting the best tips, deals and insider news before everyone else then make sure to follow us on Facebook and Twitter.
MORE FAREBOOM EXPLORER
Back