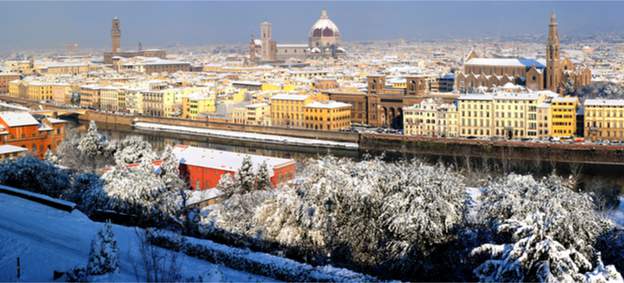 FOLLOW Fare
boom
5 Things that Make Italy a Great Winter Destination
By Fareboom Staff, Fri, Jan 31, 2020
When we think of Italy, most of us imagine warm weather and bright sun. But in winter, Italy does get cold (or, in the south and Sicily, at least much milder, or even chilly). Still, that doesn't make this beautiful country lose any of its appeal. Here are a few reasons you shouldn't rule out a winter trip to Italy!
1. Off-season perks. One of the worst parts of Italy in the summer or spring is the crowds. Although major tourist sites and cities like Rome and Florence will never be completely empty, in winter, lines will be significantly shorter and you'll be able to view sites, objects, and works of art more closely and without getting jostled. Off-season also means cheaper accommodations, not to mention flight deals.
2. Skiing. Two mountain ranges – the Alps and the Dolomites – tower over northern Italy and the Apennine range runs the length of the country. In addition to breathtaking views, this also means… skiing! Northern and central Italy's ski slopes and resorts have a reputation for being relaxing; skiers tend to be there more to enjoy themselves than to exert themselves. Although natural snow isn't always a guarantee, snowmaking is on point and most skiers agree hitting the slopes is a quality experience. It's a family-friendly experience, chock full of great dining options and gorgeous views. Another alluring feature: Everything from equipment rentals, to accommodation, is generally less expensive than it is in neighboring France, Austria, and Switzerland.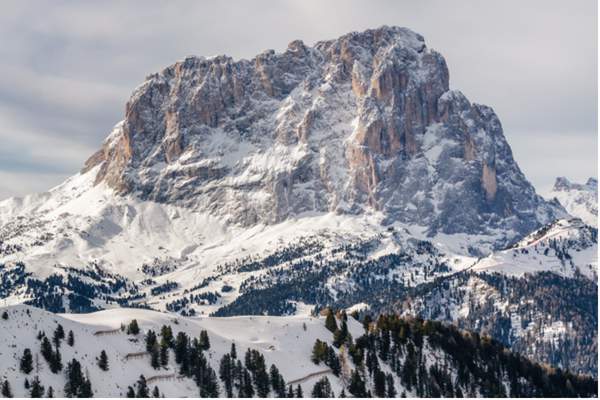 3. Venice's Carnevale. Venice can be rough in cold weather. It's not just damp, but often literally flooded. Luckily, there's a lot to make up for that, very much including Carnevale. Venice's version of Carnival (a celebration of excess before Lent, a period of deprivation) has origins all the way back to the 12th century. Held over 10 days in January and/or February, Carnevale features stunning masks and costumes, exclusive balls, and public celebrations. Luckily, even if you don't have the budget for traditional Carnevale costume and a ticket to the balls, there's still a lot to do and see, from people watching (what could make a magical city like Venice even more magical – how about masked figures strolling around its tiny streets?), to public costume contests and displays in the Piazza San Marco. Sound good? This site offers a great list of activities and events for each year's Carnevale.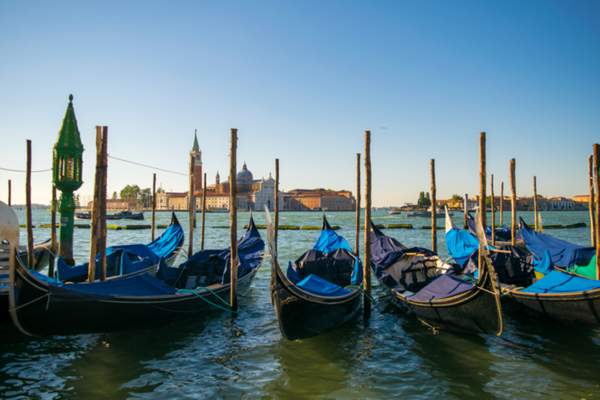 4. The Saldi (Sales). But maybe your idea of a really good time is shopping. For a period during January and February, Italy has annual, nationwide sales. The exact dates change each year and can vary slightly by region. To find out when the Saldi will be going on, do an internet search for "Italy winter sales" and the year that interests you.
5. Winter food. Although it's always easy to eat a delicious meal in Italy, when it's hot, it's not always very tempting to try something heavy or warm. The crisp winter air will definitely lure you to the heartier side of Italian cooking. Savor soups like ribollita and minestrone, beloved winter treat polenta, and many meals with different heavy sauces. And while it might feel too chilly to chow down on gelato, pastries like the traditional holiday panettone will satisfy your sweet tooth. As you stroll along, grab some roasted chestnuts, another cold-weather Italian favorite, and take in the unexpected beauty of winter in Italy.
Do you like being the first to know?
If you enjoy always getting the best tips, deals, and insider news before everyone else then make sure to follow us on Facebook and Twitter.
Alysa Salzberg is a writer and trip planner. She lives in Paris with an eccentric Frenchman, a train-obsessed toddler, and a dog-like cat. Besides them, she loves to travel, reading books, and eating cookies. You can read about her adventures here, or feel free to stop by and check out her website.
MORE FAREBOOM EXPLORER
Back