About Us
Let's cut to the chase – you may have never heard of us and don't know if it's safe to book with us. So, who the heck is Fareboom and how come you don't know them?
For starters we are a family owned company from Los Angeles, CA that has been investing heavily into innovative low fare search, booking and post-purchase support technology since 2002. Unfortunately, we don't have the $1.5 billion+ annual marketing budget of the household brand online travel agency behemoth, which means two things: 1) it is a bit harder to hear about us and 2) our prices are lower on the average, because we are not burning marketing dollars at the speed of light.
When shopping online for airline tickets savvy travelers typically worry about the following:
Will I get my ticket at the advertised price?
Will I actually get a seat or they are out to take my money and run?
What are fare change and cancellation fees?
What happens after I book, where do I get support?
If an airline changes my flight schedule who is going to help me out?
To begin with you will get your ticket within an hour of booking if purchasing during our business hours and paying for your own tickets. It might take us an hour or two longer to verify your payment with your card issuing bank when you are purchasing tickets for persons who do not bear your family name - we need to make sure that the purchase is legit.
Yes, you will get a seat just like everyone else, inside the plane and not on the wing. In fact we provide very cool seat maps for many participating airlines who even offer the ability to book seats in advance for free (seat assignment service is airline specific).
We display all fees upfront when you click to view any itinerary details. Simply locate the link titled Rules and click on it to display detailed airline mandated restrictions. While at least some online shops manipulate airline rules by hiding them so they can extract more money from you when your plans change, we do the exact opposite. We show you everything in detail and before purchase to ensure there are no hidden surprises.
After booking support is something we work very hard on every day. Your calls stay right here in the US and you get to speak with seasoned professionals who know the business from start to finish. We do not employ inexpensive labor overseas that is going to waste your time and annoy you with monotonous "yes, sir" answers to all your questions. We get even the most difficult job done whenever possible, but we can't do magic if you plan to scoff at airline rules. In other words, we help as much as possible within reasonable limits that are imposed on us by airlines.
You might not realize it but a significant number of flights are subject to airline schedule changes. This means that the flight you book may depart earlier or later than originally scheduled. Sometimes this may result in a misconnection that could ruin your trip. Here is where you will love our service. Our itinerary protection technology is continuously scanning your reservation for any airline initiated changes. Once we detect a schedule change you are notified immediately via email with an up-to-date itinerary and in case of significant changes that might negatively impact your journey an alert is triggered for our agents. We go to work immediately when we detect a possible issue.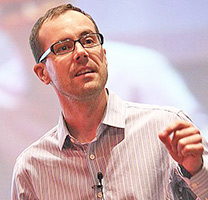 Last but not least we acknowledge that you are probably here because of our low prices. You don't love us yet and that's okay – we hope you will after you give us a try. I, Marko Cadez - Fareboom CEO, have personally been leading a team of software developers for more than a decade to bring you unique shopping tools that help save through increased combinations of flights and quality of information. Use Fare Cruncher to find the cheapest dates to travel or rely on the soon-to-be-released Price Predictor to learn about what the cheapest fare might cost in a week, or use the long term forecast to show likely fare movements up until the day of departure. For every search you run we scan in the background a full week of departure and return dates to ensure that you get the absolutely best deal possible under the sun. For international fares you will hardly get a better deal for the same itinerary, unless you are buying some rare fare directly from the airline or someone is selling cheap to lure you into paying big service fees if and when your travel plans change.
At Fareboom we are proud of our independence and above all transparency. We go to great lengths to search deeper and wider than our competitors and provide you with savings that will hopefully have you keep coming back. Our passion is finding flights that others miss and giving you the tools to identify those deals of out thousands of possible options. We empower you with amazing technology before you book and with our professional U.S. based customer service when you are in need of help.
If you are not convinced we're the right choice by now then we probably aren't.
Happy travels,
Marko Cadez, CEO
Fareboom – a Best Travel Store Company