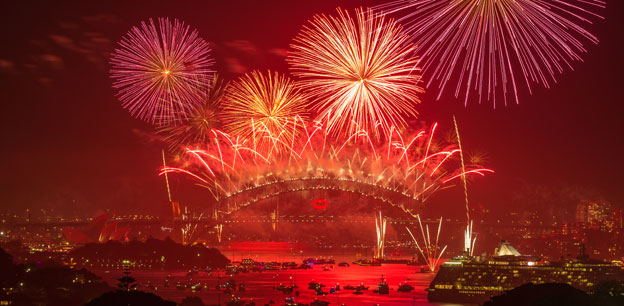 FOLLOW Fare
boom
Top 3 New Year's Eve Fireworks
By Fareboom Staff, Fri, Dec 27, 2013
Top 3 New Year's Eve fireworks: Welcome 2014 with a bang!
What could be better than sipping champagne and watching the sun set for the last time in 2013? How about throwing an amazing fireworks display in the mix as well? We have prepared top 3 destinations to see the best New Year's Eve fireworks and welcome 2014 with a bang!
London
London is a spectacular city to visit any time of the year, but if you are looking for a perfect night out on the town to welcome the New Year, then London is the place to be. The fireworks display is deployed beside and from London Eye, a giant Ferris wheel on the South Bank of the River Thames. When Big Ben strikes midnight, a blaze of fireworks will explode from the Eye. Lasting 10 or so minutes, the display will conclude with a mass rendition of Auld Land Syne. But be warned, the show is a popular event and regularly draws crowds of up to 250,000 people. So make sure you secure yourself a great spot well in advance. If you want to avoid the crowds, Cannon Street, located in the midst of St Paul's Cathedral, Mansion House and Bank, is a great choice!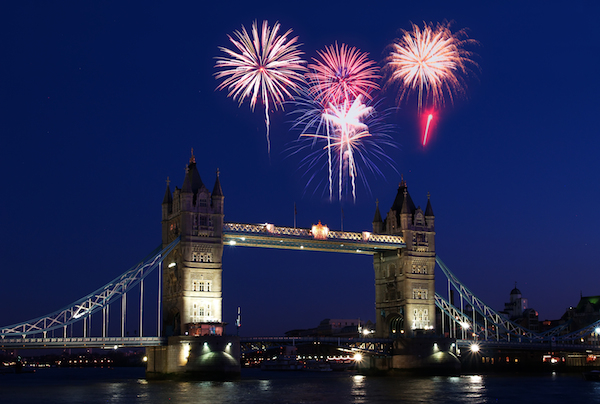 Dubai
Fancy going somewhere warmer? Famous for its multitude of luxury hotels and with average temperature of 26 °C (79 °F), Dubai, the United Arab Emirates city state, home to the world's tallest tower, largest man-made island and one of the world's busiest airports won't disappoint! On top of all spectacular 2014 New Year's Eve parties that take place all over the city, this year Dubai is determined to set a new Guinness World Record by launching 450,000 individual fireworks, from over 400 locations. The fireworks display will last for six-minutes and it will stretch across 100km of shoreline, including The Palm Jumeirah and the World Islands. 100 computers will control the show's elaborate fireworks and choreograph musical soundtrack down to the millisecond! Head to the area around the Burj Khalifa tower for the best views!

Sydney
A classic choice, but for a good reason! Sydney's NYE fireworks display is world famous and is regularly viewed by more than one million people at the harbor. Each year the event takes on a new theme. Its main features are two pyrotechnic displays, the 9pm Family Fireworks and the Midnight Fireworks. The Midnight Fireworks is synchronized to a soundtrack while the fireworks explode off Sydney Harbor Bridge arches, catwalk and roadway, and city buildings and seven Barges. Campbell's Cove has a great view of the Harbor Bridge and is located directly across from the Opera House, which makes it one of the best places in Sydney to watch the fireworks. Pirrama Park is also a good choice. A family friendly park by day is a perfect spot to enjoy the fireworks as there is plenty of space to accommodate the crowds and the entrance is free.
So there you go, Fareboom's top 3 destinations for NYE fireworks display. Now all you have to do is a book a last minute flight and start packing! If you have a great suggestion for a perfect destination for New Year's Eve celebration let us know! Tell us about it in the comments below and make sure to follow us on Pinterest, Facebook and Twitter.
MORE TRAVEL NEWS
Back