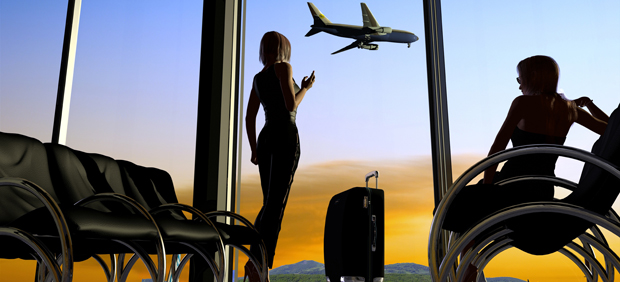 FOLLOW Fare
boom
Finally! Expanded PreCheck Program Means More Passengers Can Keep Their Shoes On
By Marko Cadez, Thu, Oct 10, 2013
It's a move that many travelers say is long overdue: the Transportation Security Administration (TSA) is expanding its PreCheck program to 60 new U.S. airports this year, which means thousands of Americans will be able to get through security checkpoints a little easier.

The expansion will see the program grow from a mere 40 airports to 100 airports in the near future. In total, 42 states plus Guam and Puerto Rico will benefit from the program. Also, the TSA will expand the number of PreCheck lanes at the existing 40 airports in the coming weeks.

Rather than having to put with unbuckling their belts, slipping off their shoes and yanking out their laptops at security checkpoints, eligible passengers will be able to move through security with far less hassle. Light outerwear is OK, plus travelers don't have to take out approved-sized liquids from carry-on bags before they are screened.

The U.S. Travel Association praised the expansion, saying that because the travel industry is an economic generator a better PreCheck program "benefits not just travelers, but the country as a whole."

"A decade ago, the widespread assumption was that we couldn't enjoy sound security and passenger convenience at the same time. (PreCheck) has given us the evidence that that's not the case," said Roger Dow, president and CEO of the U.S. Travel Association, in a news release.

The PreCheck program isn't just for domestic flights, but also for passengers who fly on participating airlines that depart from U.S. airports.

Passengers eligible for the free PreCheck program include U.S. citizens of frequent traveler programs who were invited by participating airlines, U.S. citizens who are members of a Customs and Border Protection Trusted Traveler program and Canadian citizens who are members of the NEXUS expedited travel program. The TSA will also launch a fee-based application process this fall.
Do you like to stay updated on the newest travel tips to save time and money? Follow us on Twitter and recieve the latest news.
comments powered by

Disqus
MORE TRAVEL NEWS
Back