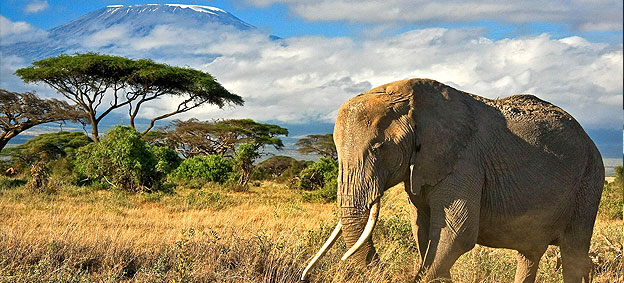 FOLLOW Fare
boom
How To Plan a More Affordable African Safari Tour
By Mirela Necsutu, Wed, Sep 4, 2013
The sky-high costs of an African safari can deter even the most adamant adventure-seekers. Fortunately, there are ways to make this experience easier on your pocketbook.

A typical safari costs anywhere between $400 and $1,000 per day. Add in the price of airfare and other transportation, and this vacation may be out of reach for the budget-minded traveler. But don't nix your dream trip just yet – it's possible to discover the beauty of the African savanna without racking up a mountain of debt. But to experience a more affordable African safari tour, you might have to do things a little differently.
Go during the off-season
Most travelers flock to Africa during the dry season, which is generally from May to October, because the grass is lower making it easier to see the animals. But by scheduling your safari during the less busy rainy seasons, you can save up to 40% off the usual price of a tour.

In East Africa, there are two rainy seasons: the "long rains," which stretch from April to June, and a second rainy season that occurs around December. In most parts of South Africa, the rainy season is from November to March.
Traveling during these times doesn't mean your trip will be ruined by a torrential downpour: In many safari-friendly spots, the rain hits only in the morning or in the evening. You can get more details about the continent's weather patterns by checking out the National Weather Service's Climate Prediction Center.

There are a few other perks that come with traveling during the 'green season'. All that moisture means the landscape is more lush and vibrant. Also, there will be more baby animals around because some of Africa's biggest creatures give birth around this time.
Keep in mind that many camps and lodges are closed during the off-season so your choices may be limited. It will also be more difficult to spot wildlife because they'll be hidden in all that thick vegetation.
Try do-it-yourself camping
If you're a fan of roughing it, this can be a fun way to cut down on the costs of a safari.
And don't worry: you won't be trampled by an elephant while you sleep. Many official campsites are equipped with fences that keep the biggest creatures at bay. In South Africa's Kruger National Park, you can get a campsite for about $12 if you take your own tent. You can stay in a permanent tent for about $20, which also gives you access to communal showers and toilets.
Two other popular African countries for camping include:
Tanzania
It's recommended that you book campsites in this country well in advance. The Tanzania National Parks website provides a handy list of what's available. There's a variety of different accommodations to choose from, ranging from rustic wilderness sites to more comfortable tented camps.

Kenya
A number of popular national parks in Kenya allow personal camping, including Tsavo East, Mt. Kenya National Park, Aberdare National Park and Hell's Gate National Park. You'll need to get a permit first from the Kenya Wildlife Service in Nairobi. Expect to pay about $25 per night.

Avoid the most popular spots
Rather than heading to Africa's busiest national parks and reserves, consider seeking out destinations that don't see nearly as many camera-toting tourists. These parks often have lower fees (you can pay up to $60 per day at some of the main parks in East Africa) and tours aren't as popular so they're less expensive.
Here are a few places you might want to check out for deals on tours and accommodations:
Okonjima Main Camp, central Namibia
This family-run lodge provides a budget-friendly alternative to the luxury accommodations found throughout East Africa. You'll be staying in prime cheetah and leopard country, and also have a chance to see up to 250 different species of birds. Rates start at $120 per night including taxes.
Samburu National Reserve, Kenya
Filled with lions, leopards and elephants, this lesser-known national park offers intrepid travelers a unique glimpse at the savanna plains. There are a number of lodges and camps that usually offer rates lower than more popular destinations.
Lake Nakuru National Park, Kenya
This remarkably diverse eco-system supports flamingos, white rhinos and 450 species of birds. There are two lodges within this stunning park and a handful of campgrounds. Campsite rates start at about $25 per night.
Going on a safari?
Tell us where you you'd like to go on safari in the comments below. We may have some travel tips for you.
MORE TRAVEL NEWS
Back