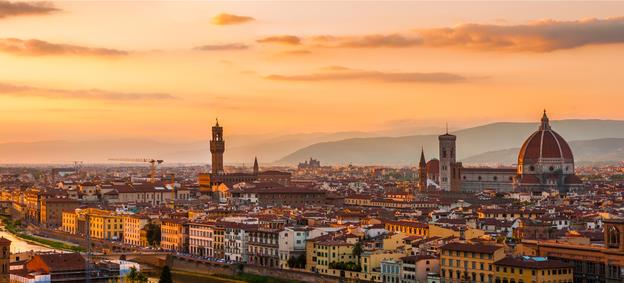 FOLLOW Fare
boom
Top 5 honeymoon destinations
By Fareboom Staff, Thu, Aug 22, 2019
There are a lot of great things about getting married. But for us travel junkies, the honeymoon might be the best – well, okay, maybe second best next to finding someone you want to spend your life with.
There are a lot of honeymoon destinations out there that make us want to get hitched and hop a plane. But these are the five that we've really fallen in love with. We've put them into categories to make it easier to find the perfect honeymoon for you and your soulmate:
1. Classically romantic: Florence, Italy. Honeymooning in one of Italy's most touristic and charming cities may sound cliché. But Florence is romantic, beautiful, and full of art, history, and great food; after all, destinations are usually popular for a reason. That popularity also means there are a lot of ways you can tailor your trip to something all your own. From an enormous range of accommodation options to a wide selection of sites, events, exhibitions, day trips, and private tours to pick from, your honeymoon in this stunning city will still stand out.
2. For the adventurers: Snow and Northern Lights in Lapland. Eco- and adventure tourism have been growing over the years, which means nowadays you can discover the natural beauty and organized thrills around the globe. Our favorite: A journey to Lapland. Officially and primarily located in the extreme north of Finland, this culturally and geographically unique region extends to neighboring countries, as well. It's famous for its snowy landscapes, cozy interiors, reindeer (not to mention Santa's "official" hometown), and spectacular views of the aurora borealis. The Northern Lights are stunning, and for many people, even spiritual. The only thing is…you're not always guaranteed to see them. There are other places you could try your chances, but we still like Lapland for its unique culture and the fun activities on offer in many places, including snowmobile racing, dog sledding, and reindeer-watching.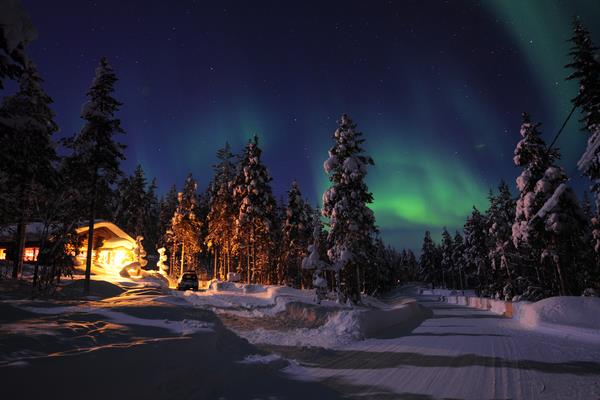 3. For beachcombers: Bali, Indonesia. Known for its gorgeous beaches framed by pagodas and other beautiful landscape features, Bali has an air of magic about it. So sit back in your lounge chair and take it all in…or go scuba diving, surfing or to an excursion inland where you'll find plenty more to do and see.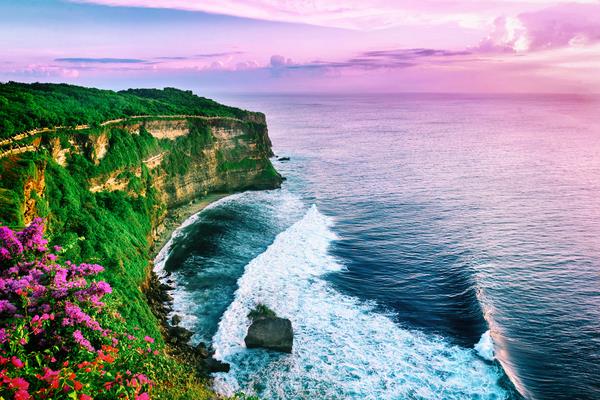 4. Make waves: Choose a cruise. Up the relaxation level another notch by taking an all-inclusive cruise to the region you and your beloved would most like to sail around and explore. If you don't quite feel seaworthy, we suggest following the new trend, river cruises. You can take one of many of the world's rivers, but the most romantic is probably a cruise down the Danube or the Rhine.
5. A fairytale ending: The Château de Challain, Challain la Potherie, France. What better way to start your "happily ever after," than by staying in a real-life castle? There are many in Europe that provide accommodations, but our favorite is the gorgeous Château de Challain. Located in France's Loire Valley, a region famous for its castles, this 19th-century Neo-Gothic gem looks like something out of a dream. You can stay in one of its sumptuously decorated rooms, or if you haven't chosen your wedding venue yet, you can even rent out the entire place and get married there, adding, even more, magic to an already magical event.
Alysa Salzberg is a writer and trip planner. She lives in Paris with an eccentric Frenchman, a train-obsessed toddler, and a dog-like cat. Besides them, she loves to travel, books, and cookies. You can read about her adventures here, or feel free to stop by and check out her website.
Do you like being the first to know?
If you enjoy always getting the best tips, deals, and insider news before everyone else then make sure to follow us on Facebook and Twitter.
MORE FAREBOOM EXPLORER
Back