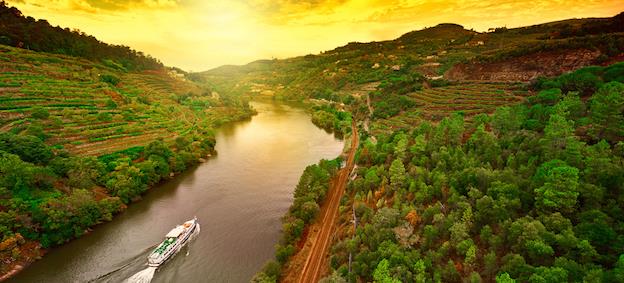 FOLLOW Fare
boom
Should you take a river cruise?
By Fareboom Staff, Fri, Sep 16, 2016
Looking for a fresh idea for your next vacation? How about taking a river cruise? Although some lines have been operating for decades, in recent years these cruises have experienced an impressive increase in popularity. Still, river cruises do a have a few downsides. Here are some pros and cons to consider before you take to the river:
Pros:
- An excellent way to discover the heart of a country or a region. Unlike an ocean cruise, which only lets you discover places along the coastline, a river cruise puts you in the middle of a country or region. You'll often find yourself close to major sites and landmarks, and also able to observe locals' everyday life and surroundings.
- A worldwide phenomenon. Although they're most popular and most associated with European rivers, you can take a river cruise on just about every continent. Just do an internet search for the place and body of water that interests you.
- Great views for all! Because river cruise boats are much smaller than ocean cruise ships (they can generally accommodate no more than 200 passengers), most, if not all cabins will have an outside-facing view. Some luxury boats go a step farther, with huge windows or even balconies for guests.
- Bye-bye motion sickness! There's a reason it's called SEAsickness: Rivers are much calmer than oceans, so there's very little chance a passenger on a river cruise would experience this unpleasant phenomenon.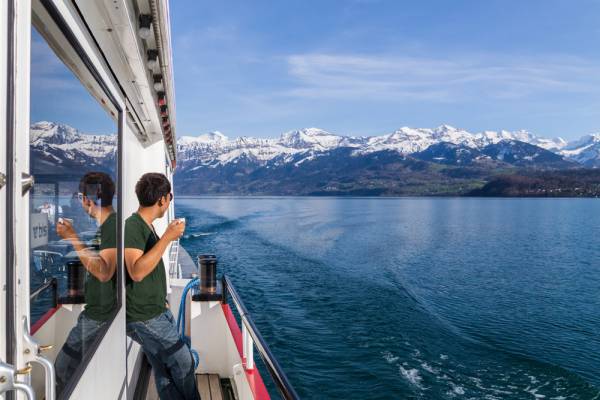 Cons:
- No frills. Some newer river cruise lines are upping the ante and making the experience a luxury one, with larger cabins, private balconies, and other upgraded amenities. But most river cruises feature small cabins, set mealtimes, and doing away with little luxe touches you'd find on ocean cruises. Basically, as travel expert Gary Leopold points out, while an ocean liner is a destination unto itself, a river cruise is more about the excursions than the ship – so think of your accommodations as merely a place to stay between discovering new places.
- Not always family-friendly. Most river cruises don't accommodate children, especially very young ones who would need things like a crib or cot, special food, and so on. That has started to change, though, and more and more family-friendly cruises are seeing the light of day. Even Disney has gotten into the act; this year, their travel brand Adventures by Disney started offering cruises on the Danube. By next year, they'll also do the Rhine. But even the Mouse's ship doesn't cater to all kids: The minimum age allowed is 6 years old. Lucky for parents with younger children, there are some lines that will accept even babies, although parents will have to furnish all their gear (crib, diapers, etc.).
- Poolside R&R may not be an option. It's an iconic image of taking a cruise: Soaking in the pool with a colorful drink in your hand. Due to size limits, most river cruise ships don't have a pool – and if they do, it's probably so small that you could find yourself barely floating in the middle of a crowd, or even flat-out having to wait poolside to take a dip.
- You'd better love your shipmates. A relatively small boat, set meal times, and included excursions (more on that a little later) means that you'll probably be seeing A LOT of your shipmates for the 3 days to 3 weeks that your cruise might last.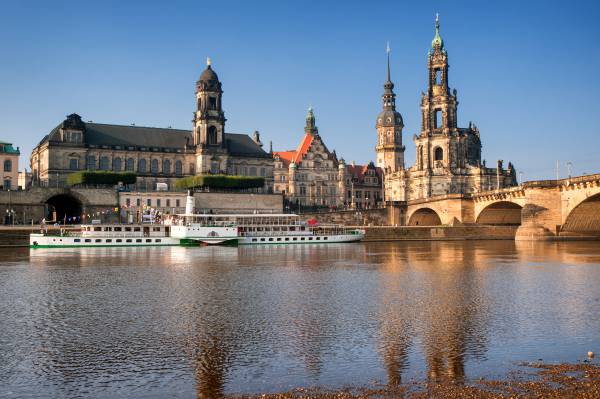 Pro and Con: Money
River cruises can be pricey – for example, the absolute minimum you'll pay for a European river cruise is $200 USD per person, per night. But just about everything is included, from beer and wine at no extra fee, to all excursions (on most cruises). In fact, outside that nightly budget, the only things you'll have to pay for are airfare, accommodations just before and after the cruise, and tips for staff onboard.
So are river cruises worth it? There's a lot of variety out there, and as river cruising gets more popular, that diversity is sure to grow. For now, though, the ideal profile for someone taking a standard river cruise is an adult with simple needs who's traveling without children. Be prepared for set mealtimes and small, no-frills cabins…but also amazing opportunities to discover new places and people.
Alysa Salzberg is a writer and trip planner. She lives in Paris with an eccentric Frenchman, a car-obsessed toddler, and a dog-like cat. Besides them, she loves travel, books, and cookies. You can read about her adventures here, or feel free to stop by and check out her website.
Do you like being the first to know?
If you enjoy always getting the best tips, deals and insider news before everyone else then make sure to follow us on Facebook and Twitter.
MORE FAREBOOM EXPLORER
Back