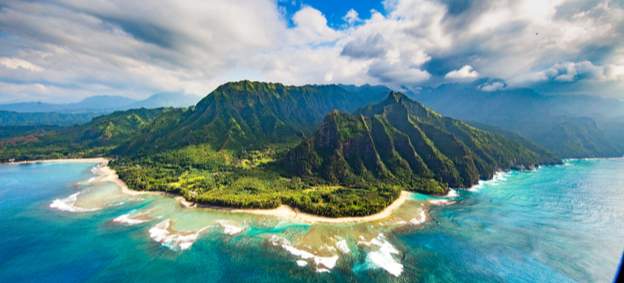 FOLLOW Fare
boom
The Best Time To Buy Airline Tickets To Hawaii
By Fareboom Staff, Wed, Sep 26, 2018
If there is a word that could aptly describe Hawaii, it would undoubtedly be, 'paradise'. There is so much beauty to be found in this part of the earth. Whether you enjoy absorbing the magnificence of nature or enjoy dancing the night away to heart pumping music, there is something for everyone. The pristine beaches make you wish that you could stop time and soak in all the charms of this place. With so much to do, you will never run out of ideas to enjoy your time in this Aloha State. A vacation in Hawaii doesn't come cheap, especially with airline ticket prices skyrocketing. However, if you follow the tricks and tips outlined below, you just might surprise yourself with a budget-friendly trip to paradise.
Book Your Flights In Advance
Hawaii is one of the most popular travels and vacation destinations for couples and families alike. Therefore, if you want a pocket-friendly holiday in paradise, planning your trip well ahead of time would be the first step to take. The earlier you plan the better as you can make up to 60% savings on your flight tickets. However, if you really are unsure about your plans and cannot risk booking your tickets several months in advance, then ensure that you book no later than 21 days before your vacation. After this period, the likelihood that your airline ticket price is going to burn a deep hole in your pocket increases dramatically. Another trick that many frequent travelers have mastered is the time at which a flight departs to and from your destination. Flights that leave well before dawn or very late in the night will always cost you a lot less than the ones that leave during busy times of the day like the late mornings, afternoons and evenings.
Skip the weekend to make savings
Weekends tend to be the busiest period when traveling to Hawaii and rightly so since people usually have their weekends off and prefer unwinding in a sunny paradise before having to go back to their tiring routine. Because of the sheer demand for tickets during this period, the prices shoot up significantly. If you want to save a few bucks you must plan your trip to Hawaii during the week. It will be a lot less busy than weekends and you will also avoid paying exorbitant airline ticket prices. Therefore, the ideal days to book your airline ticket would be anytime between Monday and Thursday. This particularly holds true if you couldn't book in advance and are now relying on the 11th hour to get pocket-friendly flight tickets.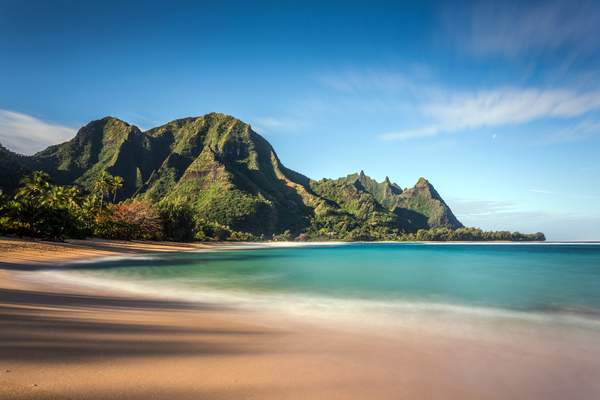 Choose a location that will be easy on your wallet
Most of the times, getting cheaper flight tickets is as easy as selecting the right location. For instance, when flying into Hawaii, if you are on a shoestring budget or wish to get the maximum bang for your buck, the best thing that you can do is choose either Honolulu, Lihue or Kahului as the ideal destination to go to. These places are breathtakingly beautiful and serene and your pocket will thank you too.
Let Flight Search Engines Know That You Are Looking For A Bargain
Flight search engines use advanced artificial intelligence systems to provide a customized and personalized experience to its users and this is certainly something that you must take advantage of. These search engines are constantly keeping track of price changes and offer you a comprehensive comparison of rates, so you can make an informed decision that will help you save immensely in the process. In order to make the most of it, a good rule of thumb is to begin your search journey at least 6 months ahead of your travel date. This gives you a clear idea of how the prices are changing over time. Not only will this help you with your upcoming trip to Hawaii, but it'll also help guide you through numerous other trips that you take over the years.
Your Departure Airport Can Affect The Ticket Prices Too
As unlikely as that may sound, where you board your flight to Hawaii from can impact how much you pay for that ticket too. Research has suggested that flying out of West Coast cities is always beneficial as you end up paying a lot less than you would have from any other part of the US. Therefore, when you plan your Hawaii trip, ensure that you fly out of cities from the West Coast. This includes Los Angeles, San Francisco, Portland, Seattle or even San Diego or San Jose. If you do not live in any of the West Coast cities, you could take a trip to one of these places before flying to Hawaii. This would be an excellent way to explore a new additional city while on vacation, not to mention the fact that you will also end up saving money in the process.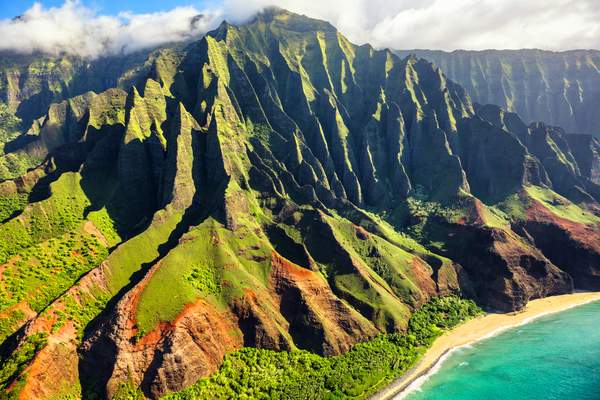 Avoid Peak Seasons And Festive Times To Save Your Money
Unless you really wish to bring the Holiday season in style and pay an exorbitant amount on airline tickets to Hawaii, you must avoid peak times at all costs. One of the best things about Hawaii is that no matter what time of the year you plan a visit, you will always be blessed with pleasantly warm and sunny weather. Therefore, steer clear of the peak summer months, which include the period between June and August. It is also advisable to avoid planning your travels at least 2 – 3 weeks before Christmas as this is the time when the island gets busy with tourists.
Thanksgiving is another celebration in late November that can cause a hike in the flight ticket prices. Another peak time to avoid is April in its final week. Japan celebrates her Golden Week during this time and Hawaii sees a sudden surge in its tourist population, which can cause you monetary damage when booking your flight tickets.
However, if there is no way to amend your plans and you absolutely must travel during the peak seasons, then your best bet would be planning your trip well ahead of time so you get to save a few bucks. Some airline companies may launch special offers to attract customers or even have special itineraries and the likes. A good practice would be keeping an eye out on these.
Keep Comparing To See Which Airline Offers The Best Deal
When you're looking for a good bargain and a pocket-friendly way to travel to Hawaii, it is absolutely essential to constantly monitor prices that different airlines are offering. Often you may come across an airline ticket price and think that it's a good deal. However, before you proceed to checkout and pay the amount, it is always wise to have a look at all other airlines flying to your destination to see what they have on offer. It may take you a while to compare all prices but the savings would make it well worth all the effort.
Another mistake that many people make is waiting it out way more than they should in the hopes that a better offer may befall them. Once you have found the best deal after browsing all the airlines and their pricing, you must make your purchase. The ticket rates will only get more expensive as your travel date approaches. Hoping for flight ticket rates to drop is willingly letting your money go out of your pockets.
There May Be A Catch
Sometimes, it may so happen that you would come across an airline that is offering very good value for their flights. If at first, it seems like it may be too good to be true, it probably is. There is a chance that these airlines have enlisted purely the rate of the ticket and this may exclude other charges that are usually associated with it. For instance, they may charge an additional fee when you pre-select a seat for your flight or for luggage, both carry on and check-in. Unless it has been specified, you may want to confirm this with the airline before you book the tickets to ensure that you are not charged exorbitantly at a later stage.
Concluding Remarks
Hawaii is an ideal getaway amid sun and sand. The pristine beaches with never-ending sunshine have the ability to lift even the gloomiest of moods. The friendly and warm people along with an exciting dining experience will leave you feeling enriched and exhilarated. Whether you love sitting by the beach and sipping Mai-Tais while savoring a book or partying the night away with your friends, you will find something exciting always. The tips outlined above will ensure that you spend your money on exciting activities in Hawaii instead of flights to and from your home. Soaking in the glorious Hawaiian sun will be even more enjoyable knowing you got the best bargain!
MORE FAREBOOM EXPLORER
Back