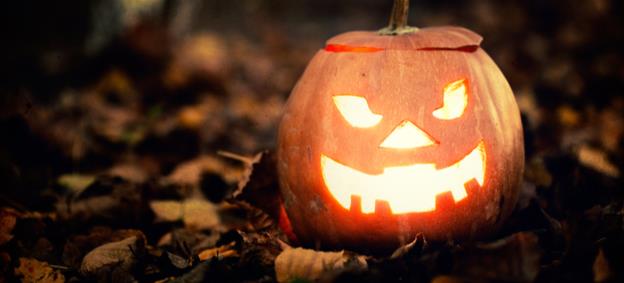 FOLLOW Fare
boom
How to have a spooky and spectacular Halloween vacation in the US
By Fareboom Staff, Mon, Oct 28, 2019
Halloween is celebrated in countries around the world, including Ireland and the UK, where it originated. But Americans take it to another level. Halloween decorations cover everything from schools, to grocery stores. There are parties and events for everyone, everywhere. If you're headed to the US on or around October 31, here are some ways to make the most of this spooky holiday season.
– Trick-or-treating. Trick-or-treating is the essential American Halloween activity for kids. Almost anywhere there are residences, you'll find groups of costumed kids (some accompanied by parents or older siblings) going door to door for candy. You can find lists of the best places to trick-or-treat online, but just about any suburb or small town will provide a fun, authentic experience. If you aren't traveling with kids, you may still be able to get in on the fun – if you're renting a house or apartment, head to a local store and pick up candy and even a costume, and answer your door if any trick-or-treaters stop by!
– Pumpkin picking and other activities at local farms. Farms around the US often have pumpkin patches, where families will head to find their seasonal decorations and future jack o'lanterns. These farms often feature other attractions, like hayrides and apple picking. Here's a list of some of the best pumpkin patches around the country. You can also look them up by the state you're headed to.
- Haunted houses. As Halloween approaches, haunted houses spring up throughout the US. Some are temporary installations, while others are special events at historic sites like the Winchester Mystery House in San Jose, California, and Philipsburg Manor in Sleepy Hollow, New York. But haunted houses really are everywhere during this time of year. If you won't be near one of these, do an online search to find one close to your destination.
– Halloween parades. Whether a school or community event or an elaborate, citywide celebration, Halloween parades take place across the country. The best-known is probably New York City's Village Halloween Parade. The West Hollywood Carnival is another big event – but this one isn't family- or even pet -friendly, so be ready for a wild time. One event that is pet-friendly is the famous (among animal-lovers, anyway) Tomkins Square Halloween Dog Parade, another New York City event. Participants make elaborate costumes for their dogs and everyone can come and admire them. A few lucky pooches will even win prizes for their creative get-ups.
– Costume shopping. One of the best things about Halloween is that you can dress up – in a store-bought or homemade costume - as anything you want, from a scary monster to a beautiful princess, a pop culture reference, cartoon character, and so on. If you need some inspiration, look online. If you don't want to make your costume, you can also search for terms like "costume rental" or "costume shop" to find one where you're headed. But generally, just about any place that sells clothing or party goods – and many other places, too (drugstores, even some supermarkets…) will have a decent selection of disguises.
– Adult parties and events. If you want to celebrate Halloween with a grown-up night out, no problem! Just about every nightclub or bar out there will at the very least be decorated for the holiday, and most encourage customers to wear costumes.
– Watch scary movies. Stuck in your hotel for the holiday? Many TV channels will play scary movies or Halloween-themed episodes of favorite shows. You can also check local movie theaters; some may hold a scary movie marathon or have late-night showings of the latest horror flick.
– Shop for Halloween souvenirs. Want to bring the Halloween ambiance home, or share it with a unique gift? You can buy decorations and other Halloween-themed items, including food, special products, and more, in just about any store, from truck stops to supermarkets, to costume shops. If you're staying past October 31, wait to go shopping until the holiday is over – a lot of these seasonal items will be on sale!
- Take a trip to a Halloween town. If you want to make your US Halloween experience even more extreme, there are a few places that are especially known for both their ties to spooky phenomena and their present-day Halloween festivities. Here are our three favorites:
- Salem, Massachusetts. Known for the notorious witch trials that took place here in 1692-1693 and resulted in twenty executions, today Salem has a large population of actual witches and Wiccans (take THAT, Puritans!). Whatever their beliefs, Salem's residents definitely know how to show visitors a special, spooky Halloween.
- Sleepy Hollow, New York. I've already mentioned Sleepy Hollow, made famous by early American writer Washington Irving's story "The Legend of Sleepy Hollow", a tale about a ghost known as the Headless Horseman. The city holds a fantastic historical haunted house, candlelight tours of its cemetery, and more spooky Halloween events.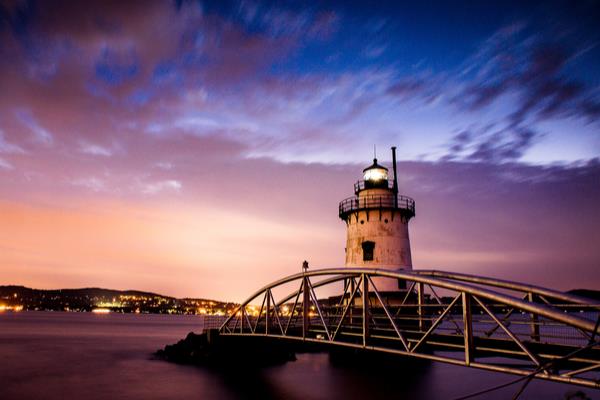 - New Orleans, Louisiana. With its long history and numerous haunted old buildings, New Orleans is another popular Halloween destination. Go on ghost tours, or celebrate more cheerfully with a number of Halloween parades and street festivals.
However you choose to celebrate, and wherever you find yourself on October 31, Happy Halloween!
Alysa Salzberg is a writer and trip planner. She lives in Paris with an eccentric Frenchman, a train-obsessed toddler, and a dog-like cat. Besides them, she loves travel, books, cookies -- and Halloween. You can read about her adventures here, or feel free to stop by and check out her website.
Do you like being the first to know?
If you enjoy always getting the best tips, deals, and insider news before everyone else then make sure to follow us on Facebook and Twitter.
MORE FAREBOOM EXPLORER
Back