FOLLOW Fare
boom
The best places in Europe to travel to in October
By Fareboom Staff, Thu, Sep 28, 2017
October in Europe: Crisp autumn air, colorful leaves…and a bevy of eclectic events worth checking out. Europe in October is full of surprises, so wherever you're headed, be sure to check out the official tourism website before you go. You just might discover a fun local festival, concert, or exhibit going on during this very special month.
Here are our favorites among the biggest October events:
The last days of Oktoberfest
Where: Munich and Berlin, Germany
When: Until 3 October 2017 (Munich)/ Until 15 October 2017 (Berlin)
Despite its name, Oktoberfest mostly takes place in September. But the fun -- including traditional food, celebrations, and, of course, beer – continues a bit into October. The famous most famous Oktoberfest takes place in Munich until 3 October, but you'll find a smaller one in Berlin that goes on until the 15th.
Frieze Fair
Where: Regent's Park, London, UK
When: 5-8 October 2017
Check out contemporary art from more than 160 galleries and enjoy lectures during Frieze Fair, one of the art world's biggest annual events.
Café Budapest
Where: Budapest, Hungary
When: 6-22 October
This festival includes contemporary music, dance and theater performances, as well as visual arts. But that's not all; partner events bring fashion and books into the mix, as well.
EuroChocolate
Where: Perugia, Italy
When: 13-22 October 2017
You can savor delicious food in Italy year-round, but head to Perugia this week in October, and you'll discover more than the usual delectable treats. During EuroChocolate, one of the largest chocolate festivals in Europe, you can stroll the charming city's streets, tasting and buying chocolate from around the world. So basically, you'll experience Heaven on Earth.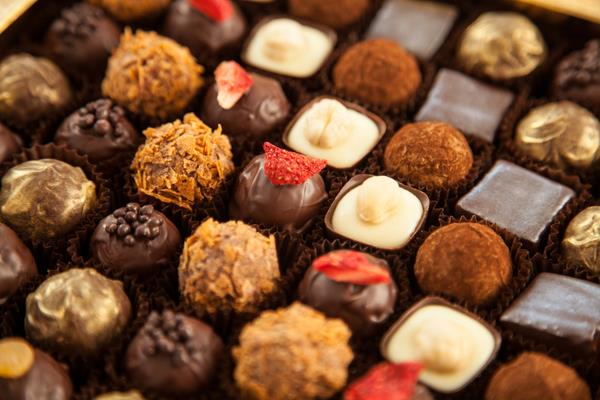 Diwali
Where: Numerous cities in the UK
When: 18-22 October 2017
Diwali, the festival of lights, is a major celebration in several Indian cultures. The large Indian population in many areas of the UK, including London, means you can join in the fun from Europe. If you're headed to a UK city, check the local tourism board for a list of events.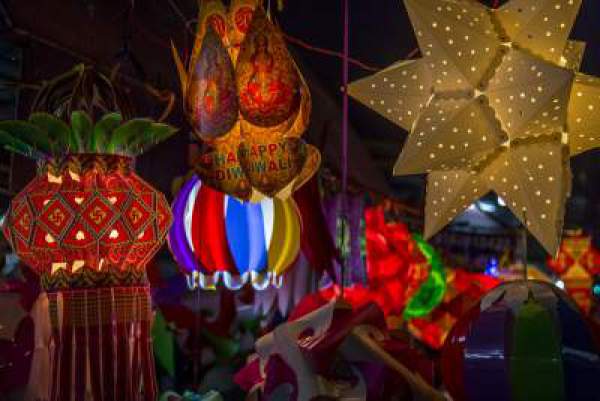 Amsterdam Dance Event
Where: Amsterdam, Netherlands
When: 18-22 October 2017
This massive electronic music festival is for partygoers, as well as people in the biz, or wanting to break into it. Attend lectures and network, or simply dance the night away in your choice of nearly 150 venues. Get the lowdown on what's happening when, where, and what it all sounds like, on the official site.
FIAC
Where: Paris, France
When: 19-22 October 2017
The Foire Internationale de l'Art Contemporain (International Contemporary Art Fair), better known by its fun-to-say abbreviation, FIAC, is an annual showcase of modern and contemporary art. Not only will you see many moving, mind-blowing, and beautifully bizarre works on display; you'll get to discover them in some of Paris's loveliest locales, including the Tuileries Gardens, the Place Vendôme, and the magnificent, glass-ceilinged Grand Palais.
Poperinge Beerfestival
Where: Poperinge, Belgium
When: 28-29 October 2017
Brewers, connoisseurs, and beer fans, in general, seem to adore this festival. There are nearly a hundred different beers on tap, so why not hop (sorry, it was impossible not to make that pun) on over to Poperinge?
Halloween
Where: Throughout the UK and Ireland/Amsterdam, Netherlands; Prague, Czech Republic, Transylvania, Romania….
When: On and around 31 October 2017
Halloween originated in Ireland, and today you'll find spooky celebrations – and, more commonly, fun "fancy dress" parties in bars and pubs -- in many cities and regions of Ireland and the UK. Other cities and cultures have also started to join in the fun, including Amsterdam's days-long Halloween Festival (this year's runs from October 25-31). Wherever you're headed, check your destination's official tourism website for any Halloween-related events and activities.
Alysa Salzberg is a writer and trip planner. She lives in Paris with an eccentric Frenchman, a train-obsessed toddler, and a dog-like cat. Besides them, she loves travel, books, and cookies. You can read about her adventures here, or feel free to stop by and check out her website.
Do you like being the first to know?
If you enjoy always getting the best tips, deals, and insider news before everyone else then make sure to follow us on Facebook and Twitter.
comments powered by

Disqus
MORE FAREBOOM EXPLORER
Back