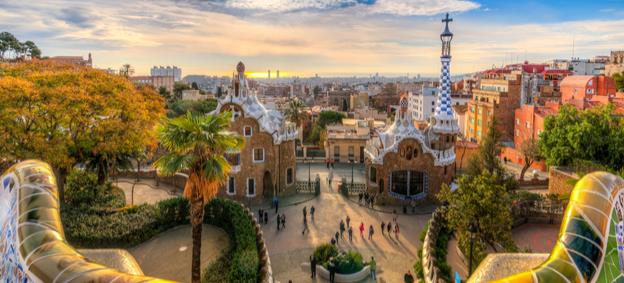 FOLLOW Fare
boom
The best places in Europe to travel to in June
By Fareboom Staff, Fri, Jun 2, 2017
June in Europe means early summer weather and an impressive number of festivals and events. If you're figuring out where to travel, this month's highlights might give you some good ideas:
First, though, there's something we need to get out of the way. The world-famous Glastonbury Festival takes place in June…but it's been sold out for months. The organizers have found a way to fight scalpers, so if you come across someone selling tickets, sad to say, it's probably a scam. Luckily, you might be able to console yourself with one of these other events:
- Isle of Wight Festival
Where: Isle of Wight, UK
When: June 8-11
Another British music festival with a hippie/boho vibe. But while it's got a lot in common with Glastonbury, you could say Isle of Wight Festival is better in some ways. For one thing, its history gives it the best claim to being called the British Woodstock. For another, tickets are still available! Enjoy the music and ambiance with headliners that include Run DMC, Rod Stewart, Kaiser Chiefs, Zara Larsson, and many more.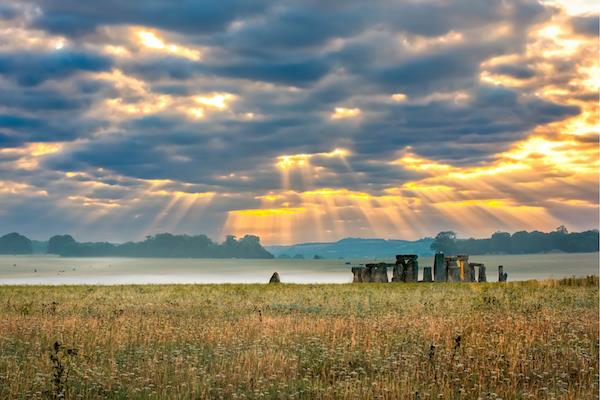 - Stonehenge Summer Solstice Festival
Where: Stonehenge Campsite (about 3 miles from Stonehenge)
When: June 18-21 2017
Events, music, food, all lead up to sunrise on June 21, when campers (and glampers!) can head to nearby Stonehenge to see the sun filter through the prehistoric archways in perfect alignment. Tickets are reasonably priced and include a shuttle bus that will take you there and back. Get more info from the Festival's official site.
- Bloomsday Festival
Where: Dublin, Ireland
When: June 11-16 2017
This isn't a biased list; there's just a lot going on in the UK this month! Held on June 16, Bloomsday is a celebration and sort-of re-creation of the events in James Joyce's novel Ulysses, which is set on June 16, 1904. Visitors can enjoy citywide events or make their own pilgrimage on the 16th. But if you'd like to savor the vibes a little longer, the Festival offers up days of Joyce-related activities, tours, food-tastings, and more.
- Art Basel
Where: Basel, Switzerland
When: June 15-18 2017
Take in work by newbies and perennial favorites at what's arguably the world's most famous contemporary and modern art festival. Check out the official site for more information.
- Sónar Festival
Where: Barcelona, Spain
When: June 15-17 2017
This electronic and avant-garde music festival always makes for a fascinating experience, in a wonderful city. Check out this year's line-up here.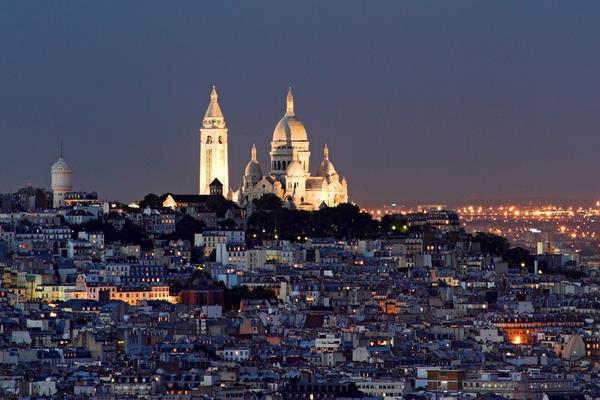 - Paris Jazz Festival
Where: Paris, France
When: June 17-July 30
A city with as rich a history of loving and creating Jazz simply couldn't fit a festival devoted to it into one month! Every weekend, artists from around the world will play in the Parc Floral.
Alysa Salzberg is a writer and trip planner. She lives in Paris with an eccentric Frenchman, a train-obsessed toddler, and a dog-like cat. Besides them, she loves travel, books, and cookies. You can read about her adventures here, or feel free to stop by and check out her website.
Do you like being the first to know?
If you enjoy always getting the best tips, deals, and insider news before everyone else then make sure to follow us on Facebook and Twitter.
comments powered by

Disqus
MORE FAREBOOM EXPLORER
Back