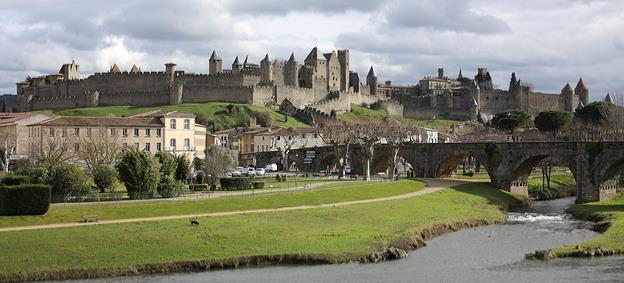 FOLLOW Fare
boom
Five lesser-known French cities worth visiting
By Fareboom Staff, Thu, Nov 7, 2019
If you're planning a trip to France, you may be focusing on the country's most famous cities and best-known regions. While those places are undeniably 100% worth seeing, so many other gems get overlooked. If you have the time to travel a bit during your stay, here are some lesser-known French cities that would definitely add to your experience.
Orange
This ancient city is famous for its Roman amphitheater, the best preserved in Europe. Not only is it an impressive sight to see; every year in July and August, a renowned music festival allows operas to be staged there. There's also an annual jazz festival in June and July, a lively outdoor market, and excellent food and famous regional wines (Châteauneuf-du-Pape, Côtes du Rhône). Come for the sites and stay for a lovely, calm, authentic experience in the south of France.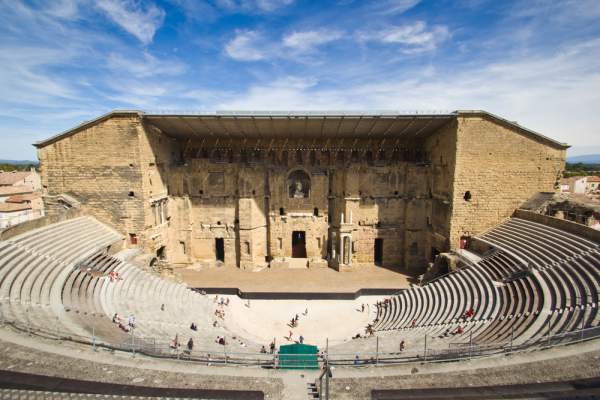 Carcassonne
In France, this city is synonymous with its fortified wall, a Unesco World Heritage site. Although the city's history dates to Neolithic times, and construction on the original wall began in the early years AD, most of what you'll see is a 19th century reconstruction. But it's still breathtaking. Enter through one of the city's gates and you'll find more lovely sites along narrow medieval streets and alleyways. There's lots to take in (not to mention things like a torture museum to visit), and excellent food and local wine. And if you'd like a little pyrotechnics to go with that, the city features France's second-largest fireworks display every July 14.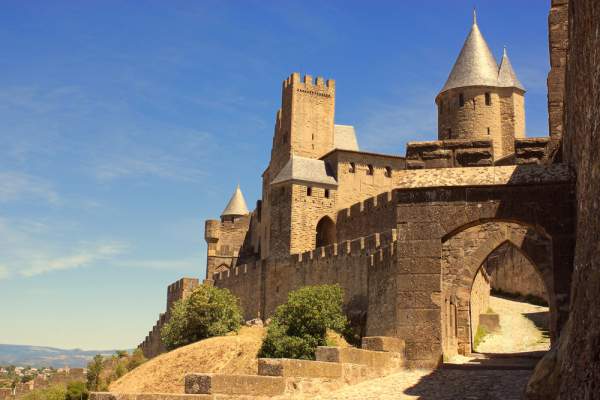 Colmar
This city, located in France's Alsace region, is full of delightful German-influenced architecture. La Petite Venise (Little Venice), a lovely area along the river Lauch, bordered by centuries-old houses with charming apparent beams, is an excellent place for a boat ride. There's plenty more to see and do, including museums and simply walking through the streets, and if you work up an appetite, hearty and delicious Alsatian food (accompanied, perhaps, by a renowned local beer or wine) should do the trick!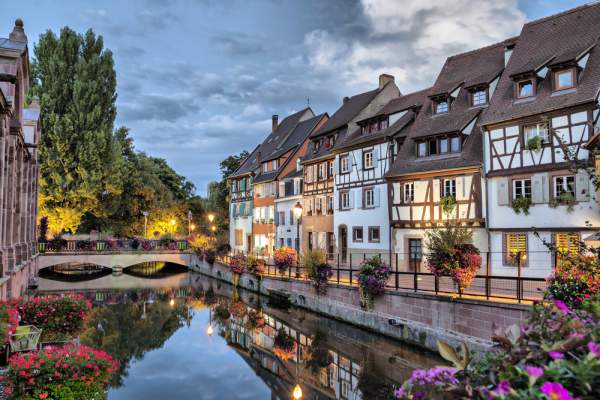 Amiens
Located in the Picardie region, Amiens is best-known for its magnificent Gothic cathedral. But other historic sites abound – not to mention easily accessible day trips to World War I battlefields, museums, cemeteries, and monuments. Luckily, Amiens is a peaceful city today, with plenty of delightful surprises. Like the hortillons, little floating gardens that you can wend through on a rowboat. Or browse through galleries, bookshops, and other charming places in the pretty Saint-Leu neighborhood. And, if you're a fan of science fiction, why not stop by longtime resident Jules Verne's former abode, La Maison Jules Verne (Jules Verne house) and Verne's grave, located in a charming cemetery. When you get hungry, be sure to sample local specialties, very much including fries. Sure, they're originally from nearby Belgium, but they're very much a northern French staple, and the authentic ones you'll taste here are unlike anything you'll find stateside (or even in most of France).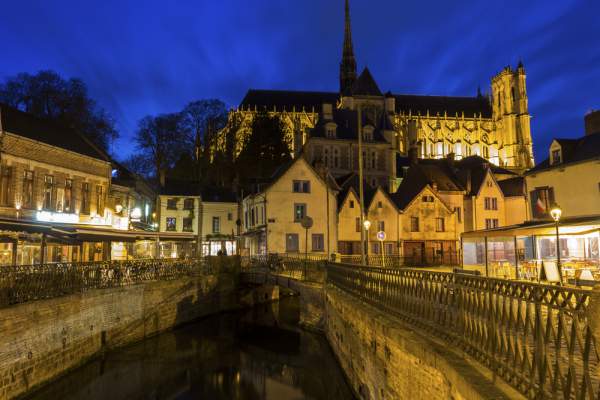 Dijon
This city is about so much more than mustard! Although, if that's what you're into, you can visit shops selling the famous condiment (which is no longer made there). But Dijon is also a pleasant, pretty place, with diverse architecture, including a few Burgundian rooftops, decorated with colorful tiles. There are also beautiful parks and gardens and tons of cultural sites (including a surprising amount of museums for a small city). And if you're hungry, Dijon has some fabulous food and wine offerings. Have a drink on a terrace in lovely spaces like the Grandiose Place de la Libération, or the Place François Rude (also called the Place du Bareuzai), surrounded by medieval facades.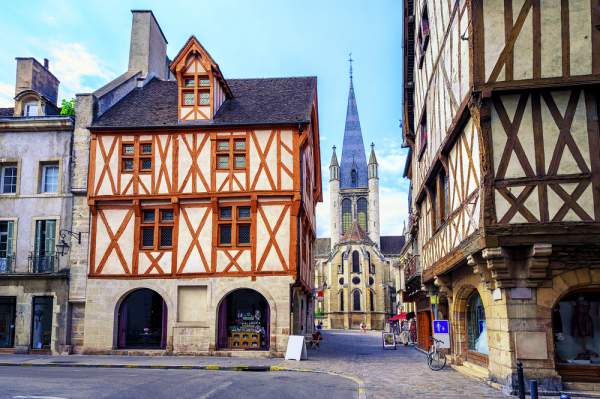 Do you like being the first to know?
If you enjoy always getting the best tips, deals, and insider news before everyone else then make sure to follow us on Facebook and Twitter.
Alysa Salzberg is a writer and trip planner. She lives in Paris with an eccentric Frenchman, a car-obsessed toddler, and a dog-like cat. Besides them, she loves travel, books, and cookies. You can read about her adventures here, or feel free to stop by and check out her website.
MORE FAREBOOM EXPLORER
Back