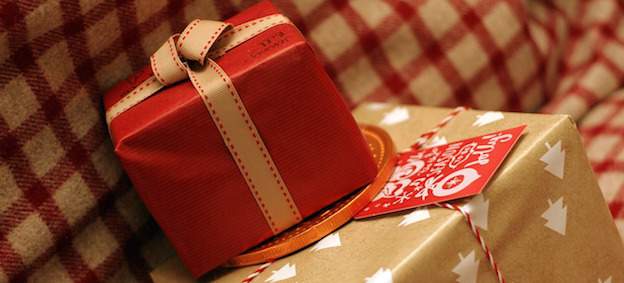 FOLLOW Fare
boom
5 unique Kickstarter gifts for travelers
By Fareboom Staff, Tue, Dec 15, 2015
At Fareboom, we love to travel and are always on the lookout for the latest and coolest products that make long-haul flights pass by like a breeze. No surprise then that we are big fans of Kickstarter! It's the best place to discover new and unique travel gear and some of our all time favorite travel accessories were successfully funded and brought to market thanks to crowdfunding. If you are looking to make your globetrotter happy, here is a list of 5 Christmas gifts ideas, perfect for the explorers in your life!
1. Standard's Carry-on Backpack by STANDARD LUGGAGE CO ($175.00 USD)
Standard's Carry-on Backpack is a great backpack for urban explorers! It has a stylish design, that does not scream tourist, conforms to airline luggage standards and the best part- it's not just a backpack but can easily convert into a messenger bag or duffle. Separated laptop pocket is very convenient for easy access at security checkpoints and the backpack comes with rain cover to keep all your valuable assets and electronics dry! Very versatile, practical and reasonably priced.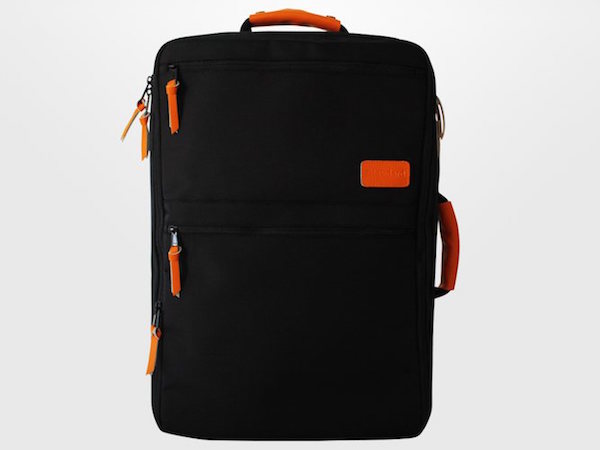 2. XVIDA Boomerang- Mountable Stand for iPad by XVIDA ($69)
More and more airlines are now offering the option to watch in-flight entertainment directly from our iPads and we love it, iPad's display is so much better than traditional seat-mounted screens. But holding your iPad for 10 hours- not so great. This is where XVIDA Boomerang comes to the rescue! Boomerang is a nifty little iPad stand that enables you to easily prop up your iPad on tray table and keep your hands free. With 3 adjustable angles, it's ideally suitable for watching movies, browsing or reading you favorite novel. It's compact enough to travel with but also very sturdy, which means your iPad will not fall down in case of turbulence. Bonus: Boomerang connects, via magnets, to a whole line of additional mounting accessories, for mounting on walls, in the car and more. Super useful!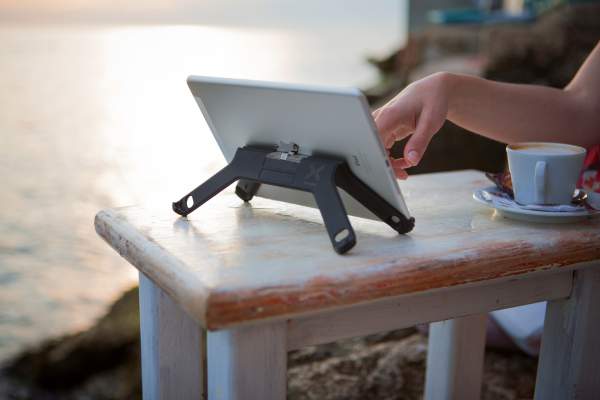 3. TAB Seatback Organizer Messenger by WALTER + RAY ($60 USD)
One of the most frustrating things about flying coach is definitely lack of space. The seat-back pocket is simply to small for holding all our travel essentials, not to mention it's kind of gross… Here's where TAB Messenger comes in! TAB Messenger is a seat-back pocket organizer that aims to solve this problem, by providing easy access to everything travelers might need, right from their seat. No more awkward climbing over sleeping passengers! It includes two seat-back attachment options; SnapStraps are snappable straps that connect TAB to the tray table legs, and SmartFlap is a magnetized outer flap that secures TAB to the seat-back pocket.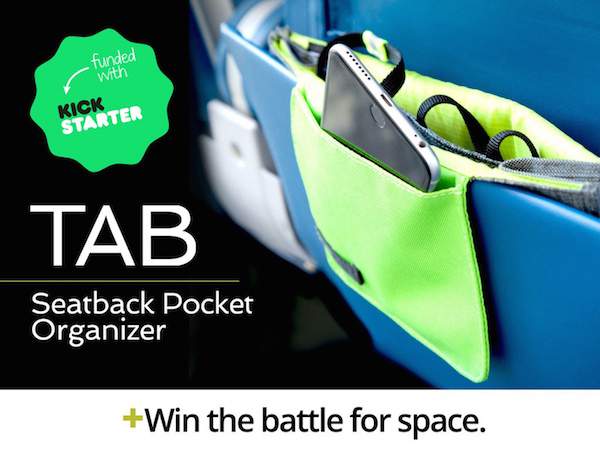 4. RiutBag by UK designer Sarah Giblin (£89)
Wearing your backpack on your front? Big no-no, it's like wearing a big flashing sign: "Tourist here, please steal all my stuff"! But we get it, there's no easy way to keep an eye on your belongings when carrying a backpack. If you love the convenience of the backpack but are worried about security, RiutBag might just be the solution you are looking for! Designed to keep your belongings secure, RiutBag has no zips on the outer shell and the backpack's storage access points are placed against the wearer's back. Total peace of mind! Our favorite is RiutBag R15, perfectly sized to carry a laptop, iPad, a bottle of water and enough clothes for a long weekend trip.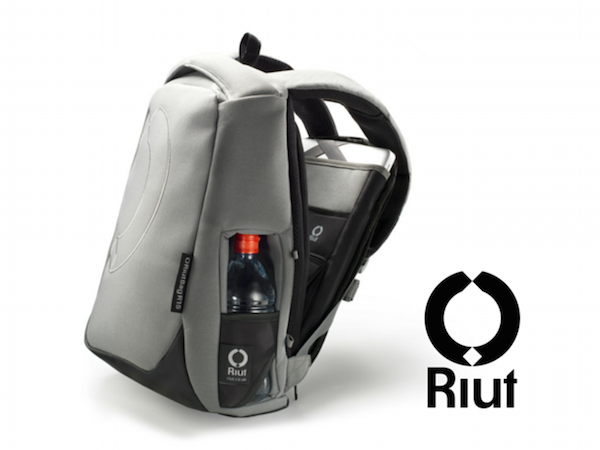 5. Ostrich Pillow Light by StudioBananaThings ($45)
Following the success of their first Kickstarter campaign, Studio Banana Things introduced Ostrich Pillow Light, a Portable Power Napping Pillow. Thankfully, this one comes with all the same perks, packaged in a slightly more sensible design. Yes, we know, it still looks super quirky, but it's so amazingly cozy and soft! It's filled with special silent silicon coated micro-beads to enhance sound reduction, which helps to block out noise. Perfect for catching some Zzzs on the plane!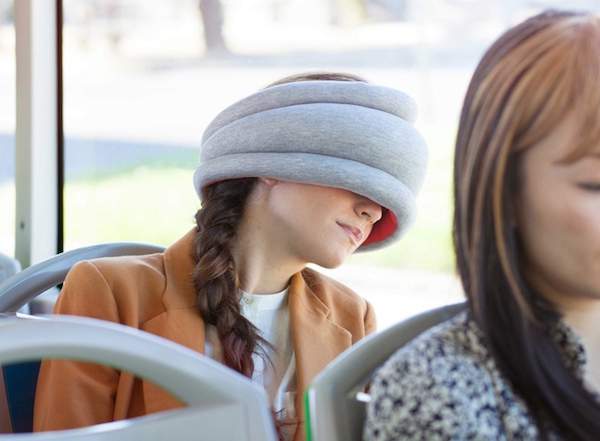 Do you like being the first to know?
If you enjoy always getting the best tips, deals and insider news before everyone else then make sure to follow us on Facebook and Twitter. Happy Holidays!
MORE FAREBOOM EXPLORER
Back