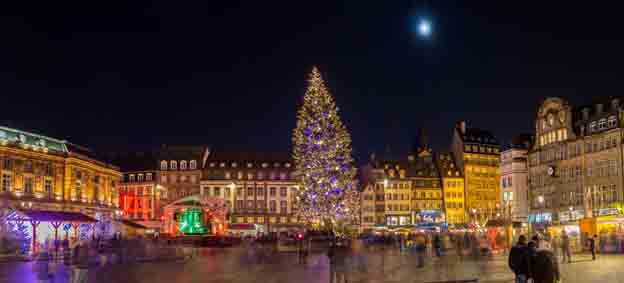 FOLLOW Fare
boom
Strasbourg : the oldest Christmas market in France
By Fareboom Staff, Mon, Dec 3, 2018
Every city is unique, but Strasbourg stands out so much from its French counterparts that it might as well be in a different country altogether. That, however, is exactly what its citizens don't want; for centuries, their region of Alsace, as well as the neighboring department of Lorraine, have been fought over between France and nearby Germany, slipping into and out of the hands of each place multiple times. The city was under German rule as recently as the Second World War. It makes for a fascinating and troubled history – and for a culture that's an interesting mix of both places.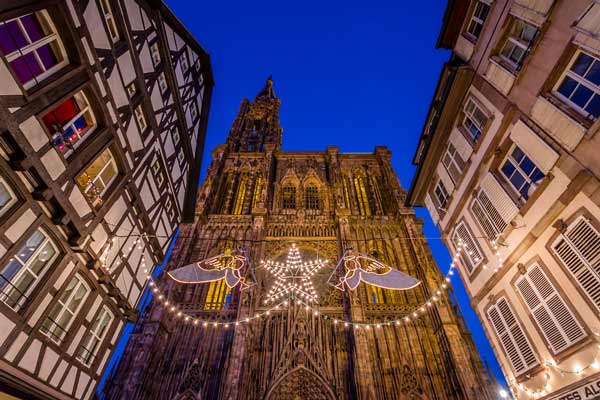 Most people in France love and celebrate Christmas, but the Alsatians are especially known for their enthusiasm for the holiday. Every year, from around the end of November to the end of December, Strasbourg hosts a huge outdoor market where handmade ornaments and other holiday items are sold. The market's been going strong since 1570 AD, when the market, then called the "Christkindelsmärik" (market of the Infant Jesus), first took place.
Today, Christmas Market is a major draw for tourists throughout Europe, approximately 2 million visitors each year – and understandably so. While the weather will likely be very cold, the ambiance is warm and festive, the stalls and decorations glowing in the night. There are several different markets spread throughout the city, from the Alsatian food market on Place des Meuniers, Bredle market, where you can taste local products and mulled wine on Place d'Austerlitz, artisan market on Place de la Gare, in front of the station to the Christmas book market in the Aubette shopping arcade. And don't forget to admire impressively tall Christmas Tree on Place Kléber!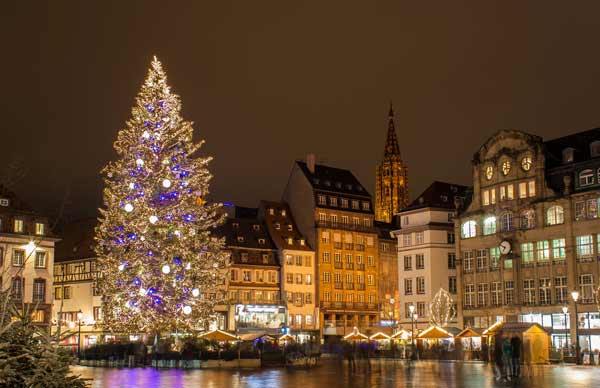 Luckily, the capital of the Alsace region acts as a European crossroads and is easily accessible by train from Paris or several major cities in Germany. Frankfurt International Airport is about three hours drive away from Strasbourg and is one of the nearest inter-continental airports to Strasbourg. So instead of flying directly to Strasbourg, you might consider flying to Frankfurt and then travel to Strasbourg by train. You can easily get a train ticket from Frankfurt to Strasbourg for as little as €38.90, and it only takes 2½ hours!
Do you like being the first to know?
If you enjoy always getting the best tips, deals, and insider news before everyone else then make sure to follow us on Facebook and Twitter.
comments powered by

Disqus
MORE FAREBOOM EXPLORER
Back