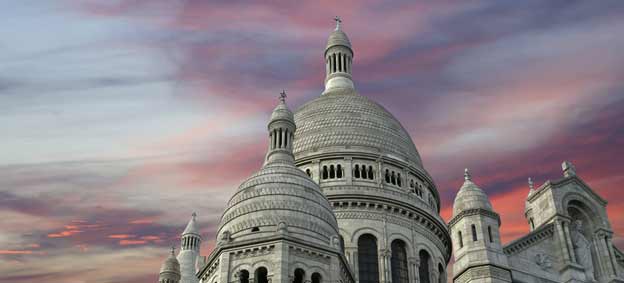 FOLLOW Fare
boom
Europe's Top Can't-Miss Architectural Attractions
By Fareboom Staff, Mon, Nov 25, 2019
Like many North Americans, I'm easily charmed by Europe's handsome buildings. From ordinary city streets to world-renowned landmarks, Europe's architecture has the kind of complexity and character that I dreamed about growing up near Toronto, where it's rare to find a building older than 200 years. Even if you can't tell a nave from a vault, or a Baroque building from a neoclassical one, here are a few European attractions that you don't need to be an architectural buff to appreciate.
Trevi Fountain, Rome
Trevi Fountain is one of those bucket list sites people tell you that you just can't leave Rome without visiting; yet, I didn't anticipate it with the same excitement I did the Coliseum or the Vatican. Perhaps in part because my expectations were neutral, I was amazingly impressed by this imposing fountain. Stretching 20 meters wide and 26 meters high, it completely dominates more than half of Trevi Square. Sometimes the presence of hundreds of tourists can spoil the impact of a famous site; but in the case of Trevi Fountain, there was this rumble created by the crowds combined with the pounding of the water that actually seemed to enhance the fountain's powerful presence.
Aside from its status as a Baroque masterpiece, Trevi Fountain is a must-see attraction in Europe because of an associated legend that you may well know. It's said that visitors who toss a coin into the fountain will return to Rome someday. It's kind of a tourist gimmick, but a sweet sentiment nonetheless.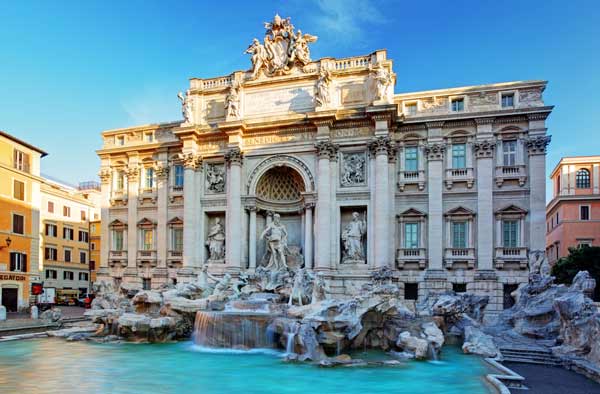 Sacré-Cœur Basilica, Paris
Notre Dame and the Eiffel Tower tend to steal the spotlight in Paris, but Sacré-Cœur just might have been my favorite of all three. On a clear day, the bright white building looks undeniably striking with the bold blue sky behind it. The interior is equally arresting, with an enormous golden mosaic – the largest in France – on the ceiling depicting Jesus Christ with outstretched arms.
The basilica is located on Montmartre hill, standing tall over Paris and acting as an incredible viewpoint over the city. It's a particularly beautiful spot at night when you can see the Eiffel Tower illuminated against the dark sky. You can also go up to the top of the basilica's iconic dome for another beautiful view.
The steps outside the basilica are usually crowded with tourists, locals, street performers, and musicians. I really love the energy of the area, although it is important to be slightly wary of scammers and pickpockets who try to take advantage of the high volume of tourists.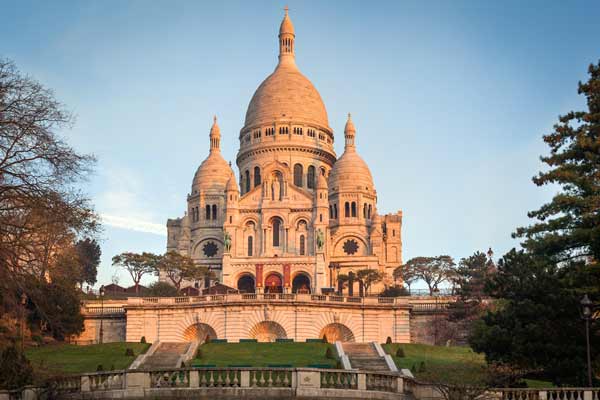 Park Güell, Barcelona
Colorful, dream-like Park Güell is one of the most recognizable sites in Barcelona. A striking example of architect Antoni Gaudi's vivid imagination, the park is an eye-catching web of intricate mosaics, twisting architectural curves, and strange towers.
The park's entrance is defined by two unusual rounded buildings and a mosaic dragon 'guarding' a grand flight of steps. Across from the buildings is an alcove with fantastic acoustics, where musicians often perform.
At the top of the park is a viewing terrace hugged by a curved, snake-like bench. With views over the park and Barcelona stretching all the way to the Mediterranean Sea, this spot is one of the most popular places in the park for a photo op.
Park Güell is among the most famous attractions in Barcelona, so you definitely can't expect to be the only one walking around; however, as you move away from some of the most well-known landmarks, you'll find quieter paths and areas to explore.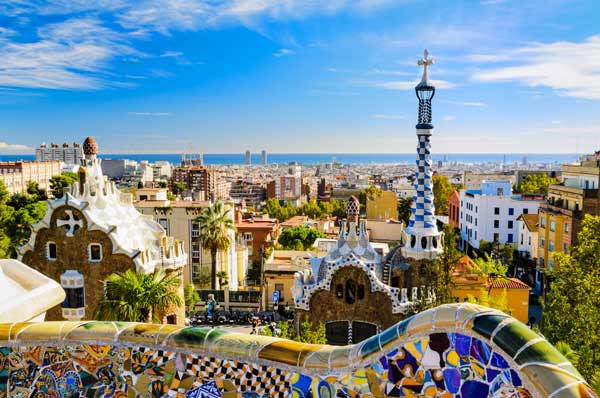 Gamla Stan, Stockholm
While Trevi Fountain and Sacré-Cœur are long-time tourist hot spots, Gamla Stan is probably one of the lesser-known recommendations on this list. Stockholm's old town, Gamla Stan, is one of Europe's largest and most well-preserved medieval city centers.
Dating back to when the city was first founded in the 13th century, Gamla Stan is a beguiling maze of hidden alleyways, cobblestone streets, and weather-worn townhouses. The majority of the buildings were constructed between the 18th and 19th centuries, with many now converted into cafés, restaurants, and even bars set in old underground vaults. Interestingly, you can actually tell when each building was constructed based on its girder anchor, an iron wedge visible on the outside of the building. The styles and shapes of these anchors varied over the centuries, making it possible to tell the age of any building just by looking at it.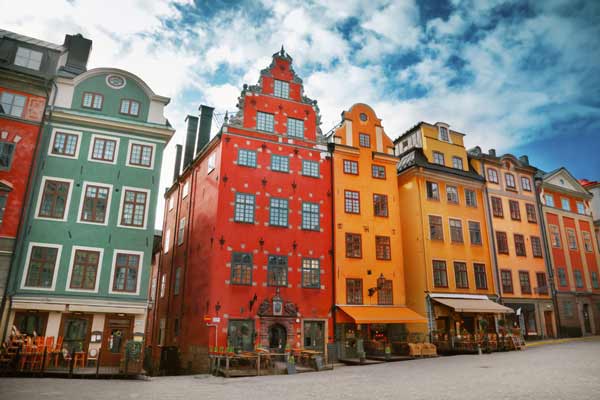 Do you like being the first to know?
If you enjoy always getting the best tips, deals, and insider news before everyone else then make sure to follow us on Facebook and Twitter.
MORE FAREBOOM EXPLORER
Back