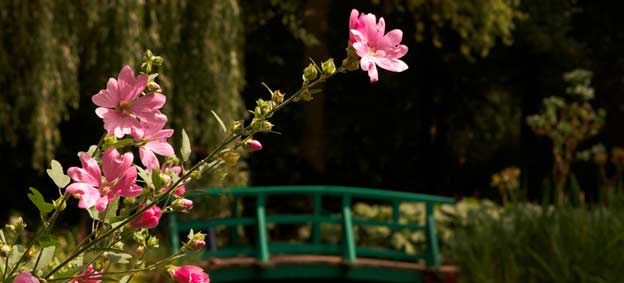 FOLLOW Fare
boom
Five artistic day-trips outside Paris
By Fareboom Staff, Mon, Jul 23, 2018
If you're an art-lover, Paris is paradise. But if you've been here before, or you're just hankering to get out of the city for a few hours, there are even more artistic sites just a short train, bus, or car ride away. Here are five artistic trips that will totally transport you – even though you'll be back in your Parisian hotel that night.
Giverny
If you've ever wanted to step into a painting, this is quite possibly the closest you'll get. Claude Monet spent 43 years cultivating and painting his garden at Giverny. Not only was the result a lot of beautiful canvasses; as he got older and his eyesight started to fail, his renderings of his garden's flora became more and more indistinct. For this reason, Monet is often considered, not just an Impressionist heavyweight, but also a precursor to abstract art. The garden at Giverny is artistically important, but it's also downright gorgeous – Monet made sure it would be that way no matter the season. Sound appealing? Check out the Claude Monet's Foundation's official site for more information, including hours, the best way to get there, and how to order tickets in advance (Giverny can be (understandably) crowded).

And while you're there…. If you can't get enough Impressionism, check out the Musée des Impressionnismes Giverny, just a short walk up the road.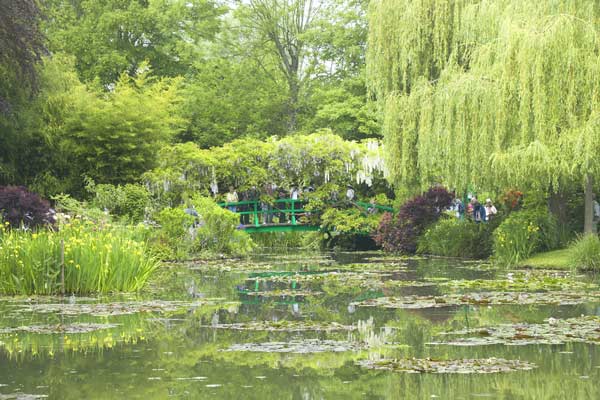 Auvers-sur-Oise
A work of art can make different people feel different things, and so will a trip to this village about 17 miles (27 km) north of Paris. Fans of Van Gogh (or Vincent, as he preferred to be called) may have instantly recognized the name; this is where the artist painted "The Church of Auvers-sur-Oise", among other masterpieces. It's also where he died, and where he and his beloved brother Theo are buried. Although the eccentric, often difficult artist and his work weren't particularly appreciated during his lifetime, today Auvers-sur-Oise celebrates its history with Vincent. Sites that were the subjects of his paintings are marked with glass panels featuring a reproduction of the work. The inn where he died is open to the public (you can see what the owners claim is the very bed where he breathed his last). After that, you can walk to the cemetery to pay your respects, surrounded by scenery that looks very like "Wheat Field with Crows", which, legend has it, is the last thing Van Gogh painted before ending his life. And of course, it was in one of these fields that he painted it. Although it's a pretty place, and even has its own charming château, there's a sober ambiance to Auvers-sur-Oise. For Vincent fans like me, it may feel more like a pilgrimage than a fun day in the countryside. But the trip is very much worth it! For more information, check out this site.

And while you're there…. Celebrate some other artists the village inspired, with a visit to the Musée Daubigny. Or drink in the fun and fascinating Musée de l'Absinthe, devoted to the notorious Belle-Époque beverage.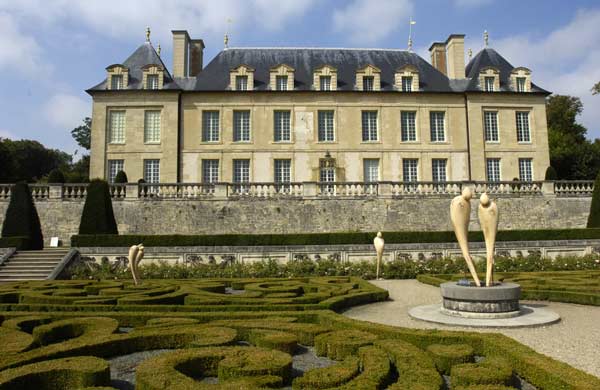 Chartres
Of course, France wasn't only an important artistic site in the 19th and 20th centuries. Masterpieces have been created here for millennia, including numerous stunning Gothic cathedrals. Built from 1194-1250, the Basilique Cathédrale Notre-Dame de Chartres is considered one of the finest among them. From fascinating sculptures, to a sacred relic, to a labyrinth on its floor, Chartres' cathedral has it all. But it's the windows that are, for most people, its brightest spot. Amazingly, they're mostly original, and their colors in the light are unlike anything created in recent centuries. Check out the city's official website for more information, including how to get there.

And while you're there…. If touring the cathedral and maybe climbing one of its towers doesn't take up enough of the day, stroll around the town, which has a number of historic houses.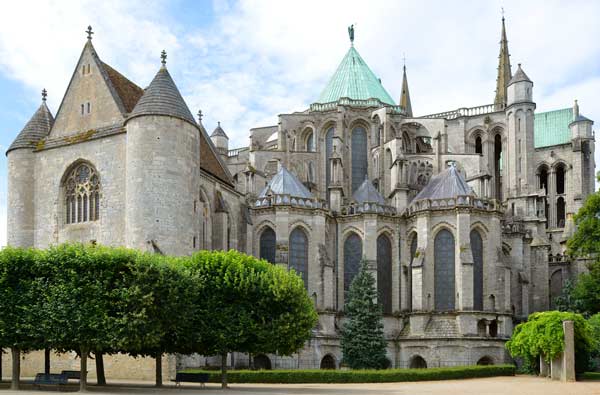 Chantilly
If you're hankering to see a magnificent Renaissance-era palace but can't get to the Loire Valley, don't despair: just 25-45 minutes from Paris, depending on which train you take, Chantilly has got you covered. The earliest part of the estate was built in the mid-16th century, and the part that was destroyed during the French Revolution was rebuilt in the late 1800s in the same style. In addition to its architectural charms, the palace houses the Musée de Condé, which has the second-largest collection of pre-1850 paintings in all of France. The permanent collection includes Les Très Riches Heures du Duc de Berry, a 15th-century book of hours famous for its fascinating detailed images of everyday life at the time, as well as contemporary Parisian monuments – some of which look the same today. For more information about when to go and what to see, check out the château's official website.

And while you're there…. If you like horses, visit the château's former stables, which today house The Horse Museum. If you're more inclined to culinary pleasures, whipped cream is called "crème Chantilly" in French because it's said that it was created here by François Vatel, the great 16th-century chef – although that's likely just a story. Still, it makes for a good excuse to sample some at one of Chantilly's many restaurants!

Saint-Germain-en-Laye
Located about half an hour from the Champs-Elysées, at the end of a branch of the A line of the RER suburban trains, Saint-Germain-en-Laye is a charming, wealthy town that's also rich in artistic heritage. The château here once belonged to France's kings. Standing proudly at one end of gardens designed by famous landscape architect André Le Nôtre in the mid-17th century, its current look was created in 1539, François I. But the château and its adjoining chapel aren't just pretty sites; converted into the Musée d'archéologie nationale (the National Archaeological Museum), today they house a collection of objects from the beginnings of French – and human – history. Inside, you'll find displays of everything from Neanderthal objects, to Gallo-Roman sandals, to jewelry from early medieval tombs.

And while you're there…. The château and its museum may be enough to take up your day. But if you're looking for something very different, about a ten-minute walk from there you'll find the Musée Maurice Denis, Located in what was once the artist's home (including a private chapel), it contains France's largest collection of Nabi art, with many of Denis' own luminous paintings among them.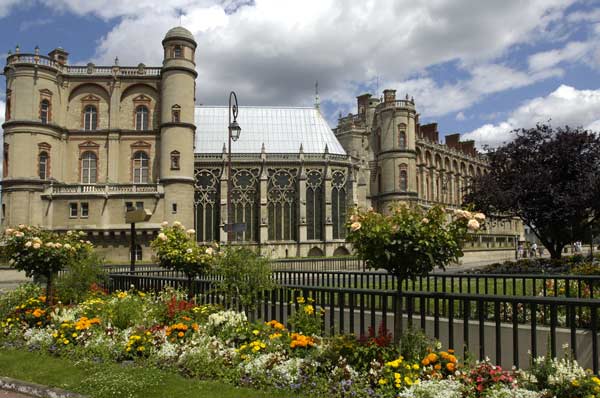 Hopefully, this list has given you some ideas for new artistic discoveries around Paris. Now, the only problem is deciding which one(s) to go see!
Alysa Salzberg is a writer and trip planner. She lives in Paris with an eccentric Frenchman, a car-obsessed toddler, and a dog-like cat. Besides them, she loves travel, books, and cookies. You can read about her adventures here, or feel free to stop by and check out her website.
Do you like being the first to know?
If you enjoy always getting the best tips, deals and insider news before everyone else then make sure to follow us on Facebook and Twitter.
comments powered by

Disqus
MORE FAREBOOM EXPLORER
Back