FOLLOW Fare
boom
5 Things Every Tourist Should Do in Barcelona
By Jessica Dawdy, Mon, Jul 23, 2018
Before visiting Barcelona, this city seemed a little more mysterious to me than some of Europe's other major cities. I felt I had a good idea of the atmosphere to expect in cities like Paris and Rome, but I didn't have a lot of preconceived ideas about Barcelona. I ended up being pleasantly surprised by Barcelona's effortless hipness and cool culture. Here are a few tips on how to get the most out of a trip to this charismatic Spanish city.
Eat Way Too Much
Barcelona is a foodie paradise – the sort of place where you can't help but regularly eat beyond the point of fullness because everything tastes so good. Barcelona's Catalan-style food is healthy, simple, and creative, with unexpected combinations like meat and seafood paired together in various dishes. I'm not sure I've ever eaten anything quite as amazing as churros – those long, delicious fried doughnuts – dipped in thick hot chocolate. I learned the hard way that it's best to avoid the tourist-geared restaurants along La Rambla. I was actually pretty disappointed with the food in Barcelona until I moved off this popular street, and I let myself get a little lost looking for perfect places to eat.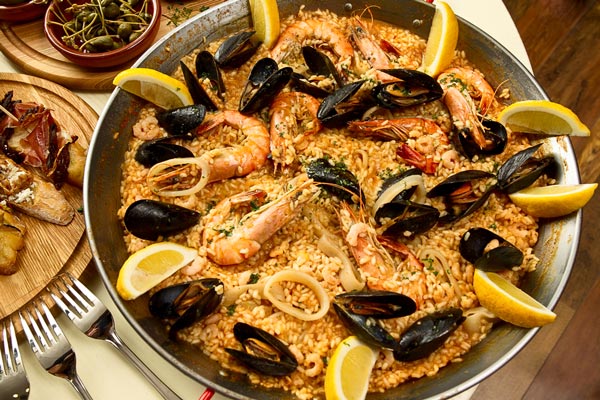 Visit a Market
Really, markets are just a must-do in any city. They're the best place to find authentic food and products, in addition providing fascinating opportunities for people-watching and getting a feel of local culture. Located just off La Rambla, La Boqueria is one of Barcelona's best-known and most touristy markets, with hundreds of stalls selling fresh veggies, still-moving seafood, meats and cheeses. The Sunday book market in Sant Antoni is a magical experience for literary-lovers, with stacks of page-curled paperbacks, magazines, and comics for sale. I was also lucky enough to catch the Santa Lucia Christmas Market, which takes place from November 26-December 22 each year in front of the Cathedral of Barcelona. I couldn't help but feel in the holiday spirit as I browsed the Christmas crafts, nativity scenes, and Santa Clauses of all shapes and sizes.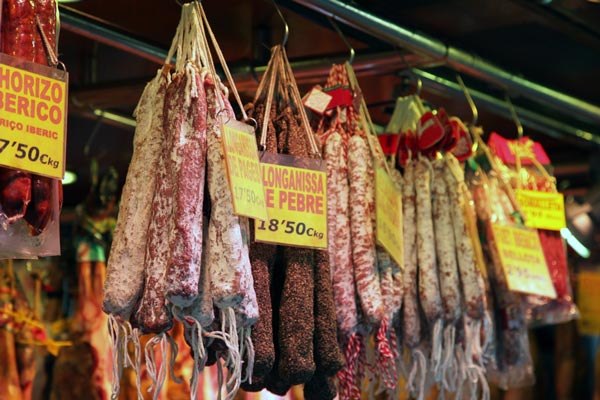 Enjoy the Views
I think it's important to find a balance between exploring Barcelona's urban streets and its beautiful natural attractions. Of course, there are the beaches, with over four kilometres of Mediterranean beachfront located not far from the city centre. Barceloneta Beach is the most popular, packed with plenty of restaurants and entertainment; or you can trek a little further out of the city to reach one of the quieter stretches of sand, like St Pol de Mar Beach or Ocata Beach. Either way, no trip to Barcelona is complete without at least one day spent entirely on the beach. There's also Montjuic, the city's largest green area, filled with parks and gardens. This hilltop offers beautiful views over the city, and there are also lovely light and music performances at the Magic Fountain of Montjuic every evening. Montjuic is a particularly nice retreat in the summer, when its high elevation makes the area a few degrees cooler than the rest of the city.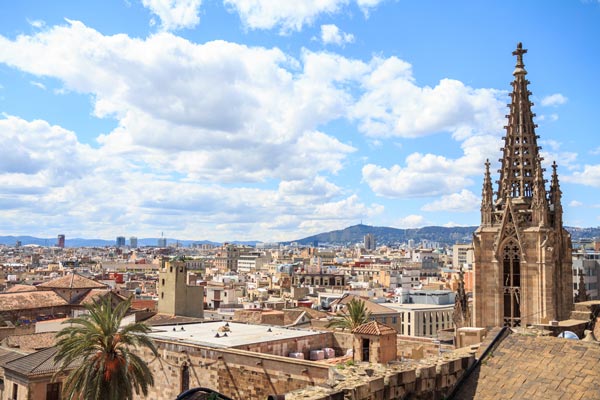 Gorge on Gaudi
Artist Antoni Gaudi's work and Barcelona are almost completely intertwined, with his unusual buildings scattered throughout the entire city. His famous church, La Sagrada Familia, is one of the most popular tourist attractions in Barcelona. Construction of this stunning Roman Catholic basilica has been going on for more than 100 years. There's also dream-like Park Guell, a garden complex where a strange sea serpent bench wraps around an elaborate main terrace. Gaudi's style is so distinct that even if you don't know much about architecture, you'll quickly begin to recognize his mark on different buildings as you walk around the city.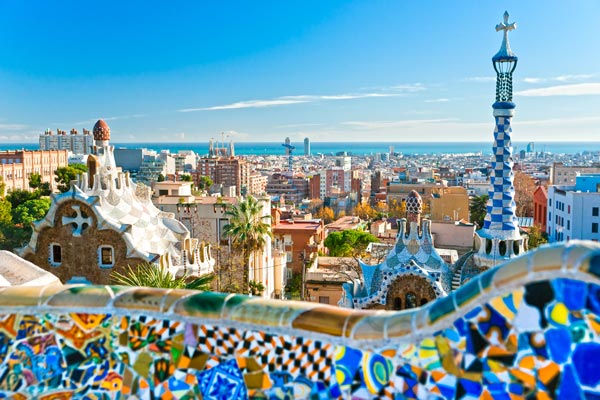 Walk Around
Barcelona has a fantastic metro system, but you haven't really experienced this city until you spend some time just walking around. It's the only way to stumble upon the smaller local markets, street musicians and back-alley restaurants. Pick a neighbourhood and then just start wandering. For example, the Gothic Quarter is a great place for slipping down narrow streets and moseying between different cathedrals and fountains; while Gracia is vibrant and distinct neighbourhood, which manages to maintain a kind of old-Spanish feeling. Plus, its popularity with students makes it the perfect spot to find cheap deals on food and drink.
Do you like being the first to know?
If you enjoy always getting the best tips, deals and insider news before everyone else then make sure to follow us on Facebook and Twitter.
comments powered by

Disqus
MORE FAREBOOM EXPLORER
Back