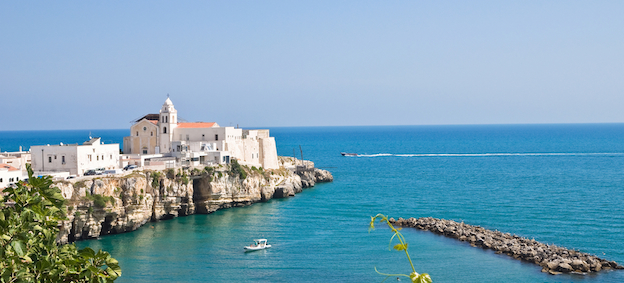 FOLLOW Fare
boom
Puglia: The Most Underrated Place in Italy
By Jessica Dawdy, Mon, Jun 9, 2014
There are few countries in the world that evoke more romantic images than Italy. What you may not know is that you don't need to go to big-name cities like Rome or Florence to experience this country's legendary food, charming locals, epic historical architecture, and dreamy scenery. I found the Italy of my dreams down on the unassumingly heel of the boot-shaped Italian Peninsula. Let me introduce you to Italy's heel, Puglia, and some of the reasons why it's so amazing.
The Cities
Puglia's mixed heritage means that you'll find a unique blend of architecture in each city, reflecting everything from Greek and Roman, to Norman and Spanish influences.
Perched on a hilltop and composed almost entirely of blindingly whitewashed buildings, Ostuni looks more Greek than Italian. As you walk along the narrow streets, you're completely surrounded by white: White walls, white pavement, white buildings. In the summer, Ostuni's chic restaurants and bars are buzzing with tourists; however, if you visit in the off-season like we did, you can wander the old streets in ethereal silence.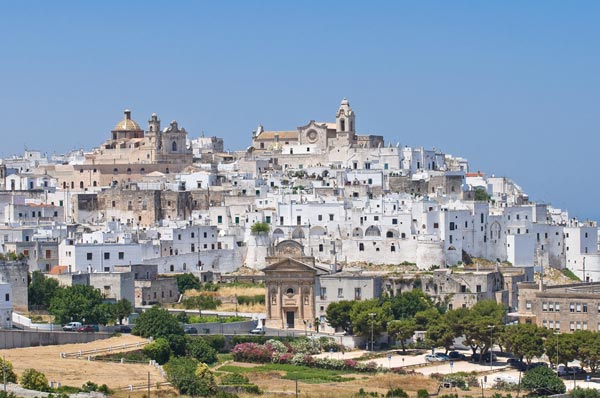 Then there's Bari, which is almost as glamorous as it is seamy, with a historic center that's a mix of medieval architecture and all-night bars and restaurants. There's also Trani, with its striking white cathedral and pretty port area. As you move south to the Salento Peninsula, you'll find sophisticated Lecce with its beautiful Baroque architecture and Roman amphitheatre that dates back to the 2nd century BC. Moving outward to the coast, there are warm Mediterranean beaches, ranging from long stretches of golden sand, to dramatic rocky cliffs. Plenty of Puglia's cities are bustling tourist hubs, but you also never need to go far to find somewhere quiet and virtually undiscovered.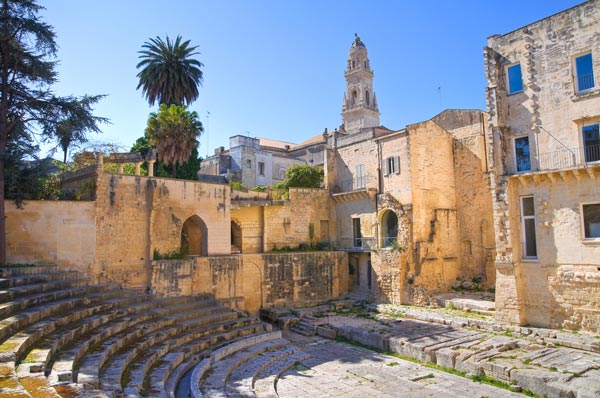 The Countryside
Puglia's countryside is a sprawling farming region, peppered with gnarled olive trees, twisting grape vines, as well as delicate cherry and almond blossoms in the spring. As you walk along the dirt roads lined with dry-stone walls, you'll see the weird little limestone houses unique to Puglia, called trulli. These squat 15th-century dwellings have cone-shaped roofs with mythological or religious symbols marked in white ash. Hundreds of trulli are clustered in the town of Alberobello, which is a UNESCO World Heritage Site. Some of the trulli are still lived in today, while others have been converted into restaurants, shops, or holiday rental properties.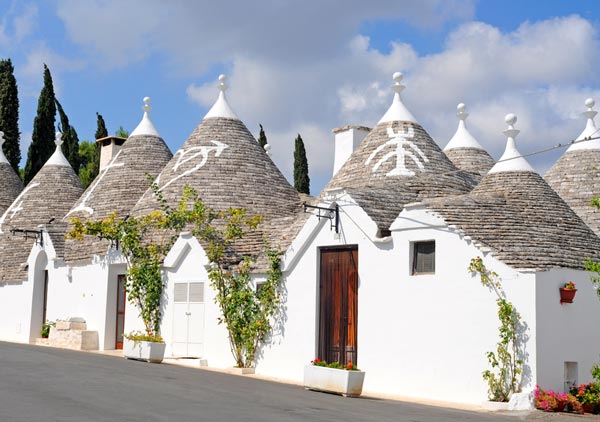 It's not just the understated scenery that makes Puglia's countryside beautiful, but also the sense of relaxation that you can't help but inhale with the country air. Compared to the typically hard-working and reserved northern Italians, southern Italians are earthier and more easy-going. Puglia is a place where you can never expect a store to open at a certain time, and flat-cap-wearing old men play bocce ball or stroll lazily through town square in the evenings. Puglia's countryside truly embodies the traditional charm that makes Italy so magical.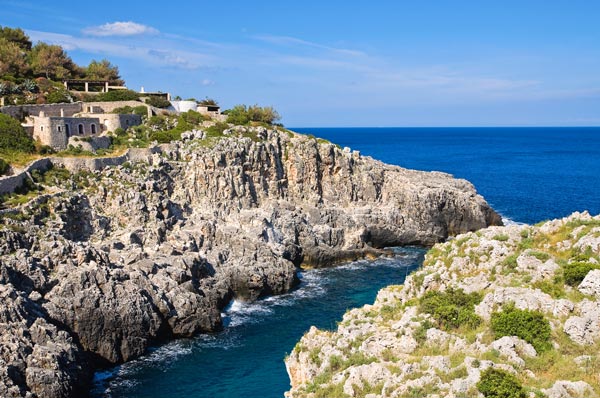 Do you like being the first to know?
If you enjoy always getting the best tips, deals and insider news before everyone else then make sure to follow us on Facebook and Twitter.
comments powered by

Disqus
MORE FAREBOOM EXPLORER
Back