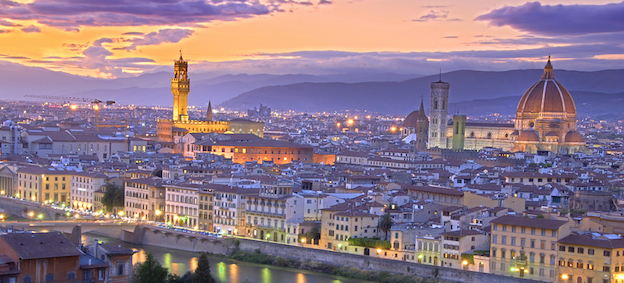 FOLLOW Fare
boom
3 Great (and 1 Not-So-Great) Free Things to do in Florence
By Alysa Salzberg, Sun, Jun 10, 2018
Most people who visit Florence fall in love. Architecturally, the central part of the city is like a Renaissance time capsule, beautiful and charming – and also small enough to be easily walkable. If you love shopping, you can get everything here from designer clothes to luxuries the city is famous for like stationery, leather goods, and jewelry. And if you're a foodie, you'll find plenty to delight your palate, including dessert: gelato was invented in Florence and it's a delicious way to cap off a fantastic Tuscan meal. And of course, there's also the culture, from buildings and vistas that once inspired legendary artists, to fantastic museums.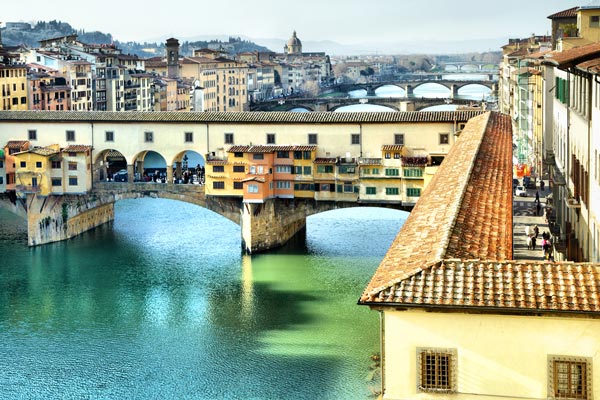 Hearing all this, you might think that the city isn't really a great one to visit if you're on a tight budget. But that's one of Florence's many surprises: you can actually have a great time here, even if your wallet isn't bursting with euros. Here, for example, are three ways to experience the city without spending a cent:
1. Stroll around
Florence is one of those places where the city itself is the main attraction. Stroll through its charming streets, browse through its markets, and admire its churches' marzipan-like facades. Speaking of façades, the Duomo, Florence's iconic domed church, may just be more impressive from the outside than the inside! The Baptistery, across from its main entrance, features a replica of the Gates of Paradise (the originals are in a nearby museum), a bronze relief-covered door by Ghiberti that inspired numerous Renaissance artists.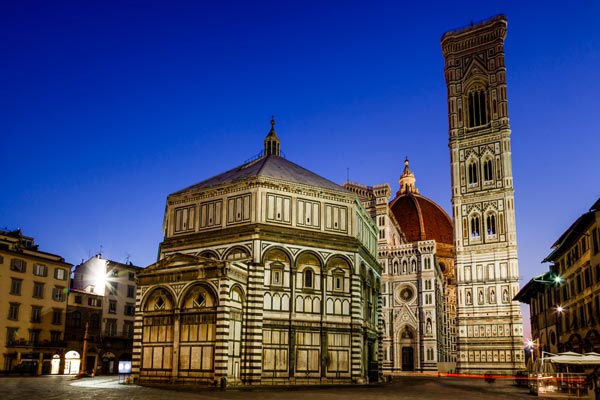 2. A high point
Once you've taken in all of central Florence, keep walking – or take a cab – to the Piazzale Michelangelo. Located on a hill that towers above the city, this is the place for a postcard view of Florence spread out below you. Fans of medieval and early Renaissance art will also love the church of San Miniato al Monte, a bit more of a climb just beyond.
3. Dancing in the streets
As if the architecture, shop windows, and lovely vistas weren't enough of a spectacle, on warm or mild evenings, the city's main piazzas often feature street performers. Check out the area around the Uffizi and the Palazzo Vecchio – you can grab a gelato and sit on the stairs of the Loggia dei Lanzi, an outdoor sculpture gallery, while you listen to music or watch various performers – just as people centuries ago must have done. It makes for a magical moment after dark.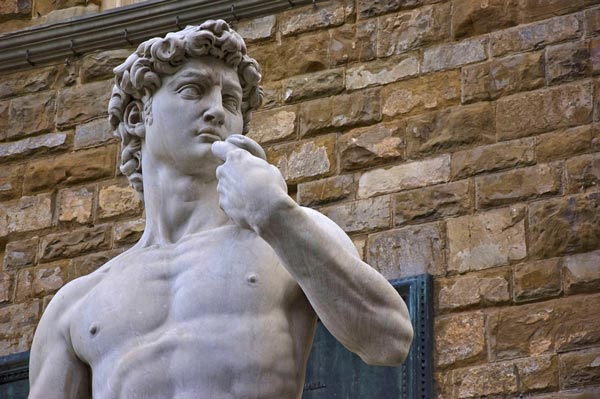 Although there are a lot of great free things to do in Florence, there is one thing that may not be worth your while. Just outside the Palazzo Vecchio, in the place where the original once stood, is a copy of Michelangelo's famous "David". The scale on this statue is all wrong – there's no harmony to it. Tickets to the Accademia, where Michelangelo's real sculpture is housed, can be pricey if you reserve in advance, but if you really want to admire this masterpiece, it's worth the investment. Or, when you have some free time, see how long the line is – if you buy a ticket on site, it only costs around 6 euros.
Whatever your budget, Florence shouldn't be passed up – and it doesn't have to be. Whether you're traveling in luxury or on a shoestring, this is the perfect city for reveling in the pleasures of the present moment (a fast-melting gelato, say) and experiencing a hint of the past.
Do you like being the first to know?
If you enjoy always getting the best tips, deals, and insider news before everyone else then make sure to follow us on Facebook and Twitter.
comments powered by

Disqus
MORE FAREBOOM EXPLORER
Back