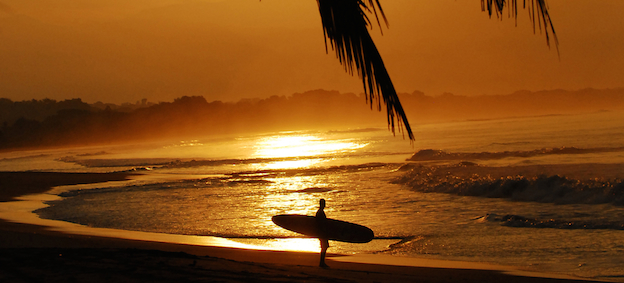 FOLLOW Fare
boom
3 Best Surf Spots for beginners in Costa Rica
By Deneice Arthurton, Tue, Feb 6, 2018
Learning to surf can be a heady mixture of fun, total frustration, complete exhilaration and hard work.
One way to ensure the experience delivers heavily in the fun column is to pick somewhere with beautiful beaches and crystal clear, tropically warm waters which means you can don a bikini or board shorts instead of a wetsuit. Somewhere like Costa Rica in fact.
With its established surf culture along with a "pura vida", laid-back vibe spread liberally around, finding somewhere to learn to surf here is no problem, however, narrowing down your search might be. So here's a quick run-down of 3 of the best places to get riding waves for the first time. All of them offer novice-friendly conditions and a range of people who can help through surf camps, surf lessons and/or board rentals.
1. Nosara/Playa Guiones – Guanacaste Region
Playa Guiones registers high enough in the tropically idyllic stakes that many have come here intending to stay a week or two and have never left. The jungle runs right down to the edge of the beach which means catching waves and watching monkeys can be done simultaneously.
Having grown up almost entirely from the need to cater to travelling surfers, the small community of Playa Guiones positively exudes surf vibe. It is a great mixture of basic and essential with places to stay ranging from super beach-bum basic to more comfortable options along with a handful of restaurants, cafés and bars.
During late afternoon, pretty much everyone (including the dogs) gathers at the beach to watch the sun sink into the ocean – that's if you're not out catching the last waves of the day that is.
If it's flat – zip-lining, yoga, river cruises for spotting crocodiles, multi-coloured birds and a whole host of other wildlife.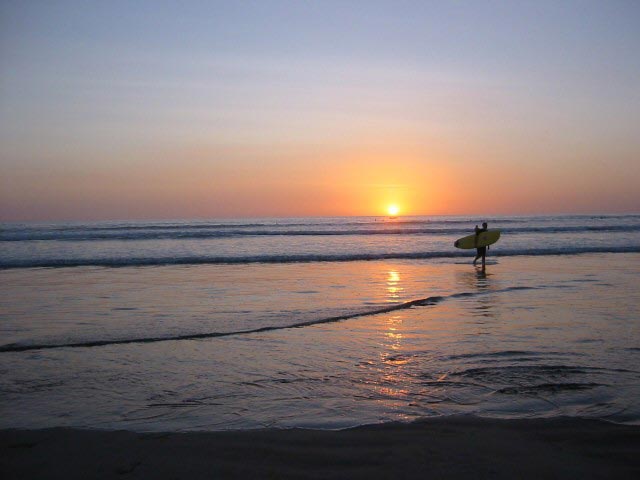 2. Tamarindo – Guanacaste Region
Tamarindo, a 6 hour bus ride from San Jose, very definitely caters to surfers with its many surf schools and camps but unlike Playa Guiones surf isn't its sole reason for being. It attracts a wide range of travellers and tourists and offers both cheap digs options as well as luxury hotel choices.
Dining here is superb and diverse - you could for example find yourself eating pizza for lunch and tucking into Lebanese delights for dinner. Tamarindo also offers a great bar scene if you are looking to combine your surf days with party nights, although you might want to give the dawn surf sessions a miss in that case.
As a nesting site for the leatherback turtle, you can opt into a turtle-watching night tour if you are here during November to February.
If it's flat - diving, snorkelling, zip-lining, mountain biking, fishing, sailing tours and horse riding among other things.

3. Santa Teresa – Nicoya Peninsula, Puntarenas Region
Once a remote fishing village, Santa Teresa is yet another Costa Rican community that owes its development and growth in the main to the travelling surfers who have rocked up here through the years. Located 150 km west of San Jose, it still has a remote feel and a next-to-the-jungle vibe though
with a definite lean towards the basic beach experience over road-most-travelled tourism. Coconut palms line the pale sand beach and a relaxed atmosphere prevails with beach-side beers and cocktails
more the scene than wild partying.
Santa Teresa has both budget hostel and luxury accommodation options and more than a few excellent restaurant choices.
Santa Teresa is growing fast so if you are looking for a more natural setting for your learn to surf adventures you might want to get in sooner rather than later.
If it's flat - Cabo Blanco Nature Preserve, adventure tours, horse riding, rock climbing and ATV tours.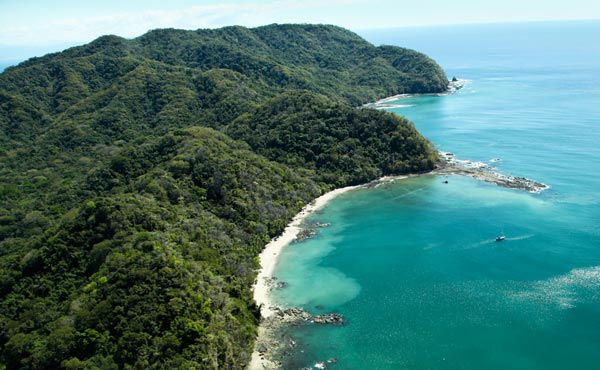 Do you like being the first to know?
If you enjoy always getting the best tips, deals, and insider news before everyone else then make sure to follow us on Facebook and Twitter.
comments powered by

Disqus
MORE FAREBOOM EXPLORER
Back