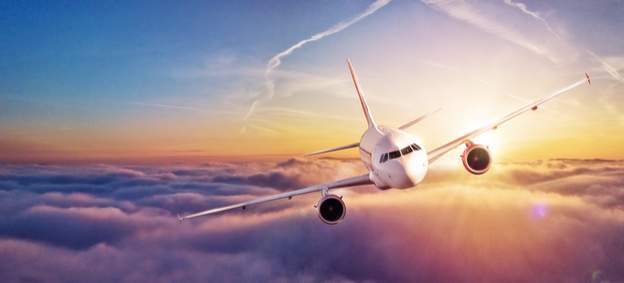 FOLLOW Fare
boom
The Best Time to Book Domestic Flights in the US - A Practical Guide
By Fareboom Staff, Tue, Jul 24, 2018
Airlines tend to set higher prices for flight tickets catering to immediate travel requirements. The prime booking window (the time when prices are at their lowest) can range from 3 weeks to 3 months in advance for domestic US flights. The cold hard truth, however, is that there is no secret magic formula when it comes to finding the perfect time to book tickets. That said, it's also true that with some knowledge of how airlines price tickets, you can find the best time to book domestic flights and get yourself some great deals. And guess what, we have the selected the best insider tips just for you!
Best Weekdays to Book Flights:
Any experienced traveler can vouch on the fact that mid-week flight fares are cheaper, especially on Tuesdays and Wednesdays when ticket prices are at an all-time low. The weekends, on the other hand, are not feasible for budget travelers - especially Sundays, when tickets are the most expensive. In fact, we discovered that flying on a weekday, instead of on weekends could save you about $70 dollars per ticket!
Seasonal Deals:
Holiday seasons and festivals have a big impact on airfares. Here's a guide to help with your travel plans, so that you can bag the best seasonal deals.
Summer
Book your tickets as fast as you can if you're planning your trip during summertime – ideally, about a month and a half in advance. The airfares will increase at an alarming rate the longer you wait. However, if you want to wait it out, we'd suggest you opt for the later summer months of August and September to avail the best deals and bargain prices. We suggest you book your tickets roughly 160 days prior to take-off.
Fall
Fall is a good time for a luxurious vacation. There are loads of destinations, the flights are less crowded and airfares are considerably cheaper. However, Thanksgiving Week can be a bit hectic, as tickets are available on premium rates and sell faster than hot cakes. The prime booking window starts a month in advance!
Winter
Winter is the best time to book domestic flights; you can get a surprisingly good bargain without too much hassle. Christmas and New Year week will be a problem though; other than that, the coast is clear. October, November and early December are the usually the cheapest months for flying that budget travelers can exploit and benefit from. You can get a choice of your flight and seat if you book a month in advance.
Best Booking Windows:
Airlines end up overbooking flights to ensure that the plane is packed with paying passengers. And more often than not, some travelers have to give up on their seats. You don't want to end up on the wrong side of the bargain, do you? Here are a few tips to help you recognize the best booking opportunities;
The Early Bird
There are people who prefer booking their tickets as early as possible. Calling for first dibs isn't getting you cheaper deals. On the contrary, you might end up paying a premium fare and have to watch the passengers who book later than you get better deals at cheaper prices. On the upside, the early birds always have a variety of options to choose from. Extra perks - you can choose your seat, fly at a time you prefer, and get other benefits.
The Buffer Zone
The buffer zone starts about 6 months prior to your flight. Most people prefer to book tickets during this time frame to avoid any travel anxieties. The fares have dropped considerably since the "premium stages" and now the chances are the rates will stay this way for a while. You still get a decent number of flight options and itineraries. Booking your ticket in the buffer zone also reduces travel anxiety and gives you enough time to prepare for the trip.
The Sweet Spot
The sweet spot or prime booking window usually opens up sometime between 3 weeks to 3 months in advance. This is usually the best time to book air tickets as you get the cheapest offers and travel plans. We have observed a 5% drop in airfares here, although in some cases the prices might stay the same. You have a fair choice of flights as well, so it's a pretty profitable position for the average traveler.
Last-minute Buying
Don't worry if you lost the prime booking opportunity, some flights also offer deals 2-3 weeks prior to the take-off. Most travelers make the mistake of waiting too late, hoping for the rates to fall lower, so as to get the best offers. However, this plan may backfire if you're booking tickets during the holiday season. And for those who book tickets a week in advance, well, you usually are at the losing end of the bargain. Almost all the good seats are taken up, there aren't many flight options for you and there's no significant drop in prices.
The Bottom Line
Domestic and international flight prices change almost daily, so much so that even the most experienced traveler cannot really predict the best deals at a given point. Sure, there are loads of portals where you can compare airfares, but that just ends up confusing us all the more. And that is why you should read through our guide to find out the best time to book domestic flight tickets in the US.
MORE EXPERT ADVICE
Back