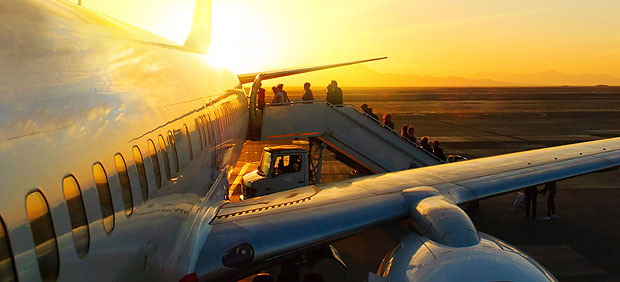 FOLLOW Fare
boom
Multi-City Travel Savings Tips & Secrets
By Fareboom Staff, Mon, Mar 27, 2017
Europeans have long enjoyed a travel secret of knowing how they can see the most on their vacation for the least amount of money. For many, this knowledge has eluded us and we have been stuck searching for fares to that one city in which we'll spend our vacation before we travel home.

Today, in this video, I am going to show you quite possibly the best travel saving tip out there. It's going to enable you to see more cities for less money during your vacation. So how do you do this? Well, let's dive right in!

What most people don't realize is that a large percentage of International flights are routed with a stop into a hub before they take you to your final destination. For example, if you are flying to Rome you'll more than likely have a layover in London.

Now, let's talk about how you can take advantage of these airline mandated layovers so that you can see more for less. We'll do this using Fareboom's Multi-City flight search feature.

For this example, I'm going to use the popular cities of London and Rome. We already know that a layover exists in London in order to reach our final destination of Rome. But… what we are going to do is use the multi-city feature and fly from LAX to London and then in the next box we'll fly from London to Rome a few days later (add departure to Rome three days after initial from LAX). This is what airlines technically call a stopover. Typically such flights cost just about as much as buying one direct ticket to Rome, but most of us don't take advantage of this opportunity. Now that we added a connecting flight to Rome we must add one more flight to return home. We can either return from Rome or if we want to see more of Italy simply return from Venice, all for one single low fare.

Finally, I will select my return date with a +/-2 days range to increase our chance of finding an even lower fare.

Click Search Flights and wait to see the lowest fares for our adventure.

The best deal with a 2 day stop in London and returning from Venice costs just $1,369. For this low price, you get to see at least three cities.

Compare this multi-city fare to standard prices to Rome and you'll see that you are spending just about $100 more to add London and Venice to vacation itinerary. That's only $50 more per city!

I'm sure you'll agree that by spending a little bit of time using the multi-city feature combined with the Best Value technology your travel plans and savings are virtually limitless.

For the best possible deals, safe and secure flight purchasing and top-rated customer service you can always count on Fareboom - Real Deals Quick & Easy.

Do you like being the first to know?
If you enjoy always getting the best tips, deals and insider news before everyone else then make sure to follow us on Pinterest, Facebook and Twitter.
MORE EXPERT ADVICE
Back