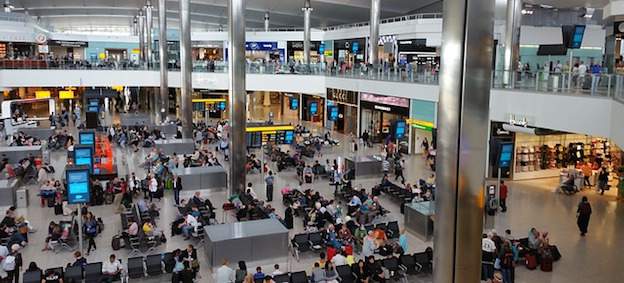 FOLLOW Fare
boom
Flight connections- essential info for London-Heathrow International Airport (LHR)
By Fareboom Staff, Wed, Nov 4, 2015
Navigating London-Heathrow International Airport (LHR) can be a challenge even for experienced travellers. No wonder, as it's one of the world's biggest airports and a major hub for most passengers flying to and from the UK and Europe. Given its massive size transferring to connecting flights can be quite a daunting experience. We selected a few essential tips for a simple, hassle-free journey.
1. Plan ahead!
One out of every three passengers at London-Heathrow International Airport (LHR) Terminal 5 is a connecting passenger! Given its vast size and long queues at security, make sure to plan accordingly. When booking your flight, it's essential that you schedule a connection time in LHR of at least 3 hours.
Once you have booked your flight and received your e-ticket, please use Heathrow official guide for planning your journey, as you will be able to get the most accurate information on the flight connection process. Have information on arrival/departure date and flights number ready! Input that information in required fields and you will receive a step-by-step guide to your Flight Connection.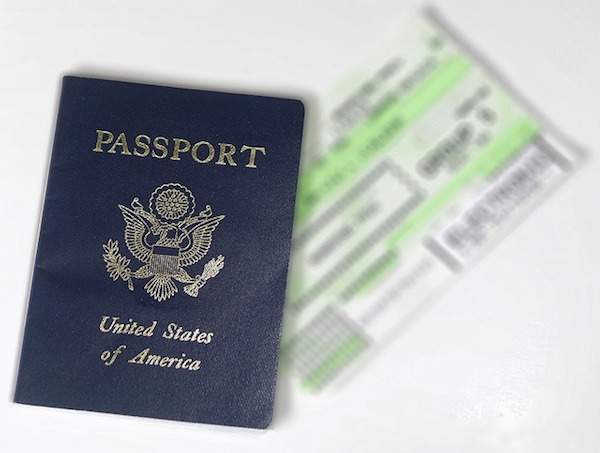 2. Before take off:
If you have done your homework and used Heathrow official guide, you should be all set and ready to enjoy your flight. In case you did not have a chance to plan your journey ahead, no need to panic, just make sure to hold on to your connecting boarding passes! You will receive connecting boarding passes in your origin city. Please hold on to them, as you will need them for boarding on your connecting flight and they have information on which terminal you will need to go to once you land. If you do loose them, don't despair, please visit your airline desk office and ask for assistance.
4. Once you land at LHR:
London Heathrow consists of five terminals: Terminals 1, 2 and 3, which are connected and a short walk from each other, Terminal 4 and Terminal 5 (A Gate in the main terminal building, B and C Gates in separate satellite buildings).
Once you land at LHR, follow the purple signs marked "Flight Connections" they will lead you to Flight Connection point. Time required to reach it depends on which gate you landed (10-20 min). If you need help, don't hesitate to approach staff in purple T-shirts! If your next flight is from a different terminal you will need to take a free bus to get there. To find out which terminal you need to go to, please look at your connecting boarding pass and consult information screens. Buses depart every 8 minutes or less.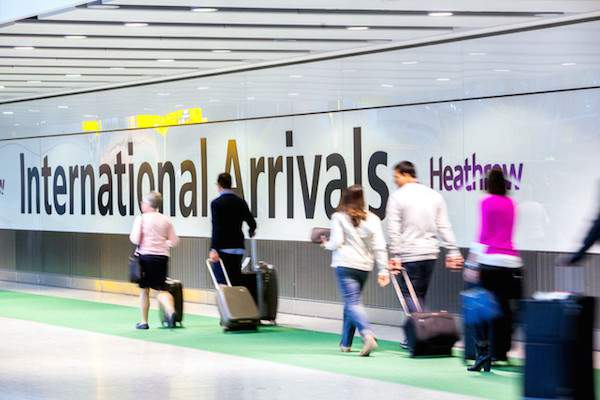 5. Security screening:
Once you reach the correct terminal, you will have to pass through security screening before reaching Departure Hall. Please remember that normal rules for liquids in hand baggage apply at Security screening. You may carry duty-free liquids provided they remain sealed with the receipt inside their Security Tamper Evident Bag.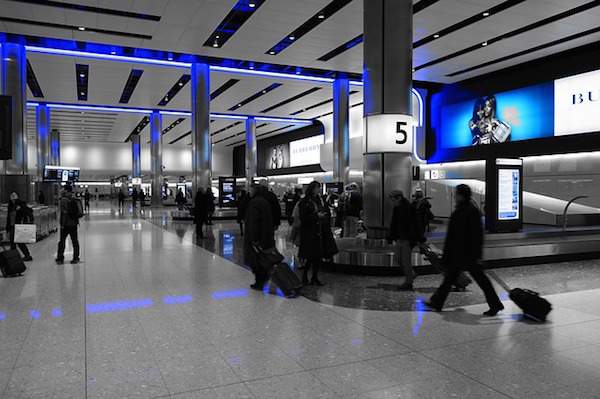 6. What about baggage?
As long as your baggage was tagged through to your final destination, follow the purple signs for "Flight Connections." In case you have arranged your own flight connection, you will need to follow arrivals, and then go to departures to check in for your onward flight. You should allow extra time for your journey!
Do you like being the first to know?
If you enjoy always getting the best tips, deals and insider news before everyone else then make sure to follow us on Facebook and Twitter.
MORE EXPERT ADVICE
Back