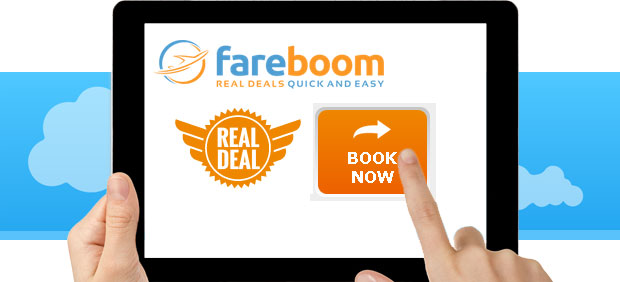 FOLLOW Fare
boom
When to Book your Flight to Save Most?
By Fareboom Staff, Thu, Apr 3, 2014
When should I book to save the most - this is something we get asked a lot.

That's why we developed a unique fare analysis tool called the Real Deal. Look for the orange Real Deal logo displayed with select flights. When you see it - book it, because the price will most likely not get any better.

As a rule of thumb the best time to book depends on fare seasonality that is based on destination seasons. Winter is typically cheapest with summer being the most expensive, except for peak Christmas season when airlines are anything but generous with discount seats.

To get the best deal you should book up to three months in advance for low season and up to six months in advance for high season. If you know that you need to leave on a particular date in the future and want to play it safe, book up to eight months in advance. If you don't really care about specific dates, wait a bit longer and look out for the Real Deal right here on Fareboom.com – it just doesn't get any better.


comments powered by

Disqus
MORE EXPERT ADVICE
Back