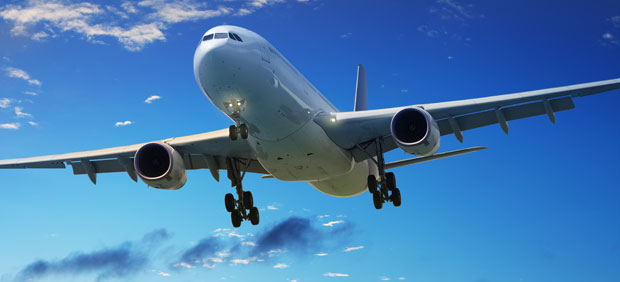 FOLLOW Fare
boom
5 Things to Consider Before Joining a Frequent Flyer Miles Program
By Mirela Necsutu, Mon, Sep 23, 2013
Frequent flyer programs are incredibly confusing. Can you carry over miles? When do they expire? How many miles do you need to fly before you get a free flight or upgrade?

And to be honest, these programs aren't for everyone. So before you apply for that coveted frequent flyer card, consider these 5 things prior to signing on the dotted line.
What type of traveler are you?
If you're a business traveler with control over your own bookings, frequent flyer miles programs will be your best friend. While gathering miles for free flights is certainly important to you, the main draw for business travelers is the upgrades. Reaching Gold or Platinum status on some of these programs can open the door to swanky lounges, discounts on rental cars, hotel room upgrades, priority boarding and free baggage check.

If you're a leisure traveler, you'll likely be looking to choose a frequent flyer program that will help you get free flights with ease. If you choose the right program, just a few flights on a single airline can help you earn a free domestic trip. If you fly cross-country or internationally a few times per year, you'll be able to earn free international flights.

But if you don't fly often, a frequent flyer program won't provide much benefit. These programs reward customer loyalty, but it may not make sense to be loyal to a single airline when there are dozens of competitors vying for your business.
Would a credit card be better than a frequent flyer miles program?
If you normally fly on different airlines, you're probably better off signing up for a credit card reward program that gives you more flexibility. That way, you'll have the freedom to shop around for the best fare.

Plus, credit card-based rewards are often transferable to a third party, so you can help your family members get a deal on flights. Airlines often don't allow these type of transfers, or if they do they're at up to 50% less value.

However, the reward value from credit cards are usually lower overall compared to frequent flyer programs. Ah, there's always a catch.
How flexible are you?
If you're able to tweak your travel dates, that could help you get the most from a frequent flyer program.

Mileage rewards are usually tied to at least two different buckets of fares: low and high. Low-level rewards mean you can use your built-up mileage to access the lowest possible fare, which gives you the most value.

High-level rewards, however, are tied to higher fares that are available more often than lower fares. But when you're flexible, you can adjust your departure dates for when the low fares are available. And that means your flight will cost less.

Another factor to consider is the availability of free tickets. A 2013 survey by IdeaWorksCompany found that the most popular U.S. carriers' frequent flyer programs, such as American Airlines and Delta, had very poor free ticket availability. United did much better with 80% seat availability and Southwest topped the chart with almost 100% available reward seats.

Where do you usually fly from?
Airlines have hubs where they dominate the flights coming and going from one or several different airports. If you live near one of these domestic hubs, you should look into that airline's frequent flyer program. For example, if you live in these major U.S. cities, you'll be at the hub for some major airlines.

United Airlines
● Chicago, IL (O'Hare)
● Washington, DC (Dulles)
● Denver, CO
● San Francisco, CA
● Los Angeles, CA

American Airlines
● Dallas/Fort Worth, TX
● Chicago, IL (O'Hare)
● St. Louis, MO
● Miami, FL

Delta Airlines
● Atlanta, GA
● Salt Lake City, UT
● Cincinnati, OH
● New York, NY (JFK)
● Los Angeles, CA

Northwest
● Minneapolis/St. Paul, MN
● Detroit, MI
● Memphis, TN

Continental
● Houston, TX
● Newark, NJ
● Cleveland, OH

US Airways
● Phoenix, AZ
● Charlotte, NC
● Philadelphia, PA
● Las Vegas, NV

Southwest
● Baltimore, MD/Washington, DC
● Chicago, IL (Midway)
● Dallas, TX (Love Field)
● Las Vegas, NV
● Houston, TX
● Phoenix, AZ

If you live outside the U.S., consult this chart to see if any major airlines are hubbed in cities near you.

What could mess up your experience?
One factor to consider when choosing a program is how difficult it is to earn miles. Be sure to check the minimum number of miles that must be flown in order to earn points. If you fly short distances often, it would be a huge bummer to learn that all those short flights didn't count toward anything.

Another thing to look into is how tough it is to redeem miles. Check for blackout dates and restrictions, which could mess up your travel plans.

Finally, think about mileage expiration. If you don't fly often enough, you'll lose your hard-earned points. Each airline has different expiration plans so be sure to check them out before signing up.

As you can see, choosing a program can be challenging. But once you find one that works for you, and see all those upgrades or free flights coming your way, you'll be hooked.

Do you plan on signing up for a frequent flyer program?
Then check out next week's article 'Top 6 Frequent Flyer Programs for Savvy Travelers.' Join our free newsletter and we'll e-mail the article to you as soon as it's published.

Want even more travel tips to save you time and money? Make sure to follow us on Facebook, Twitter and Pinterest!
MORE EXPERT ADVICE
Back