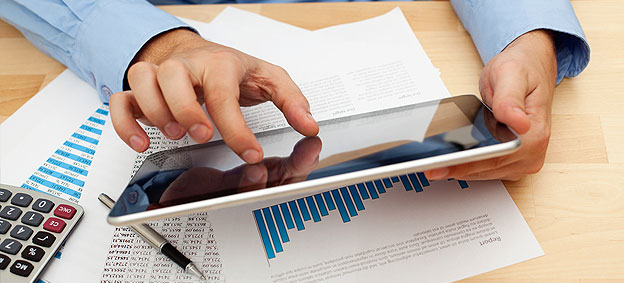 FOLLOW Fare
boom
10 Tips for Landing the Best Flight Deals
By Mirela Necsutu, Wed, Sep 4, 2013
The best flight deal isn't always the cheapest fare. While airlines loves to tout rock-bottom prices in their ads, the reality is you end up paying for these super-low seats in other ways. So we think savvy travelers should focus on overall value rather than just the lowest price.

Hopefully, this list of 10 tips for landing the best deals on flights will help you find that perfect fare.
1. Flight Price Isn't Everything
The cheapest fare available usually means the flight typically has long layovers, red eye flight times, lesser quality airlines, restricted seat options and many restrictions limiting your ability to change the ticket or obtain a refund.

2. Time Is Money
Value your time and know that many times a much better flight with a shorter flight duration and preferential flight times may only be a few dollars more. Consider your time spent traveling as an asset when selecting flights and considering costs.

3. Flexibility Means Savings
Being flexible with your travel dates and times means you have the widest selection of flights, carriers and options available to you. On average, having this flexibility will yield you as much as $350 in savings.

4. Know The Highs And Lows
Most people know that airlines as well as hotels have high and low seasons. This means that during their high seasons they charge a considerably higher price for the same reservation then when offered during low season. They can do this due to supply and demand. Prices only drop when they have a hard time filling their quotas. Summer is always the highest season and has the most expensive fares. This means it's the toughest time to find the best flight prices.

5. Timing is Everything
If you must travel during the high season then book 5 months in advance. The reason why you want to book so far in advance is that the airline has not seen steady movement in the booking of these fares and therefore the prices are relatively low. As the dates come closer and the inventory continues to be booked rates will rise, which will make getting the best flight deals even more difficult.

6. Go The Extra Mile
Sometimes you can save significant money on airline fares if you are willing to go the extra mile by driving a bit further to an adjacent airport. In addition, some airlines may not have contracts at certain airports but are still competing with airlines at adjacent airports. What that means for you is that you may be able to land a great deal by choosing an airport that is a bit further outside of the city. Remember, many hotels offer free shuttles so you'll still enjoy the full savings by doing so.

7. Comfort Is King
When traveling, especially long distances, comfort is king. It is in your best interest to stay stress free, relaxed and enjoy the trip. When selecting airlines as well as airports it would be in your best interest to see what other perks they offer such as free lounges for the Frequent Flier members, free alcoholic drinks, free additional checked bags or front of the line privileges.

8. Frequent Flier Programs
These programs can be tricky at best but can be an asset to you when you are traveling and know that you'll continually have the option to use the same airline. Using the same airlines and being a member of their rewards program will ultimately enable you to accrue mileage points and receive free perks when traveling.

9. Membership Does Have Its Privileges
When possible, use a credit card that offers reward points for every dollar you spend. Use the card to purchase your airfare and hotel as well as for everything on your vacation. That way you earn points even on your vacation.

10. Book With Confidence
Who you book with is quite possibly the most important tip. Should something go wrong, you need to change your flight, have questions or even be traveling abroad and run into an issue its imperative you have support. At Fareboom, we support you every step of the way – even after you have purchased your ticket. We do this because we understand that your trip has only just begun once you buy your ticket and we will be there for you every step of the way.
Fareboom just might have your perfect deal. Click here to give us a try.
comments powered by

Disqus
MORE EXPERT ADVICE
Back