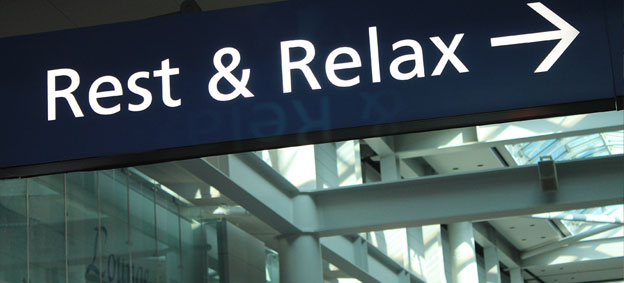 FOLLOW Fare
boom
How to Turn a Layover into the Best Part of Your Vacation
By Mirela Necsutu, Wed, Sep 4, 2013
Don't dread those seemingly endless layovers. With some clever vacation planning, you can use these waits to squeeze a few more destinations into your itinerary.

In North America, many people don't realize that most long-haul flights are routed with a stop into a hub before taking you to your final destination. This provides a great opportunity to expand the number of cities you get to see on your holidays.
Keep reading to find out how you can easily visit more destinations for less money by using layovers strategically. Plus, you won't have to waste time waiting in airports.
Know your stopovers
Layovers are usually only a few hours and often mean you're stuck in the airport. But it's easy to turn this layover into a 'stopover', which is more than 24 hours long, either by extending a business trip or a flexible vacation.

When booking a flight, search for one or multiple city stops on your way, checking out the sights in each destination to or from your final port. Booking a flight that stops at these additional destinations costs about as much as buying a direct ticket.
Don't limit yourself to cities close by

Most people get to Sydney by flying through LA or London, but this isn't the only route to take. Ever considered the sparkling, sleek city of Dubai?

It's easy to find stopovers to Australia that are a few days long. Add a few more dollars for the experience, and save hundreds, or even thousands, by knocking out both trips at the same time.

Other popular destinations for extended stopovers include Hawaii while on your way to Fiji or a stop in Iceland while flying to Europe. Take your time and do a little research on what will be most convenient and budget-friendly.
Use a multi-city flight search
Once you have realized that you can get more travel for less, you'll want to start checking out your options. Layovers are usually already worked into the flight itinerary, so all you have to do is extend it slightly.

For instance, I recently took a flight to Taipei, Taiwan that had a stopover in Japan. I used a multi-city search for this trip and was able to spend 48 hours in Osaka for free. Airlines aren't concerned with how long your layover is, so you can usually hop on a flight a few days later to get to your final destination.

Fareboom has this unique feature already built in and ready to go. Don't limit yourself to only one city either if you have the time – try a trifecta in Europe with Venice, London and Rome, adding only a few dollars for the extra days and destinations. Search for your destination and desired stopover city, then leave a two-day range before and after to be shown several options and rates.
Click here to begin building your own multi-city flight itinerary and see more cities for less.
MORE EXPERT ADVICE
Back