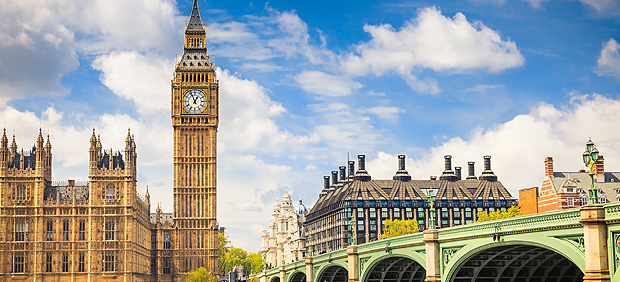 FOLLOW Fare
boom
5 Tips for Planning an International Fall Vacation
By Mirela Necsutu, Wed, Sep 4, 2013
You've decided to make a beeline for Europe this Fall, or take the family on an adventure in Southeast Asia. So now how do you manage to make it happen, keep things running smoothly and get the best bang for your buck? These 5 tips will help you plan an international summer getaway without going crazy.

Find an airline that offers creature comforts
If the thought of not having a movie library and entertainment system on the plane makes you nervous, take the time to find an airline that provides these options. For instance, Emirates has some interesting built-in systems that allow passengers to call home from the flight or view the plane's exterior at their seat from special mounted cameras. United Airlines lets iPod and iPhone users watch their own shows and flicks by plugging in their devices to view entertainment on 15-inch screens.

On select Singapore Airlines routes, you can tune into movies and music, or even learn a foreign language through in-flight software available at each seat. Soon, travelers will be able to use the most advanced in-flight entertainment system in the world while flying with this carrier. The next generation KrisWorld will feature larger LCD screens, video touch-screen handsets and a cutting-edge user-interface.

Be prepared for emergency situations
Passports, insurance cards, social security information and credit cards are all things you'll need to get by abroad. Not only should they be put in safe places, but all these items also need to be photocopied and e-mailed to a trusted friend or family member back home. Just in case the worst should happen.

The U.S. State Department also has a program that can lend a hand if any emergency situations should arise. With a quick head's up to the government through an online enrollment form, you can let them know where you plan on flying to and receive current travel information and warnings no matter where you roam.

It's the simplest way to let everyone know your whereabouts for contact and safety. If something happens to you abroad, either on a business or pleasure trip, your loved ones can find out easily what to do. Go to the U.S. Department of State website to review this process, make an account and sign up for the program.

Take only what's necessary
One of the biggest hassles at the airport is having to rifle through a packed bag, pull it all out and sacrifice items because of the weight requirement. However, it can also be frustrating to not have space available to take some something home that you really want. So avoid all that stress by making packing a priority.

Put all small things in bags, bring only necessary clothes and try to leave that bulky hairdryer at home. Not to mention, many international flights state their baggage allowance on their websites (usually first checked bag and carry-on is free). While you're at it, see which airlines offer free items in-flight that you can leave at home. Qantas offers quality toothbrushes and lotions to their business class passengers, while Virgin Atlantic's economy class includes earplugs and cool hipster-like eyeshades.
Research what you can take back with you
So you're in the most exotic and interesting souk in Morocco and you just have to have that rug and handmade vase. Wrong. Wondering where your budget went half way into a trip is a sinking feeling, as is purchasing tons of souvenirs to only have them blocked at customs.

Go to the Customs and Border Protection website to check what you can and cannot take home from your international trips. For example, you can only bring back one bottle of Tequila or Mescal from your adventure in Mexico. Flying from Europe to the U.S. means you cannot take cured meats home, even if bought duty-free.

Stay away from these situations by doing your research and keeping an eye out for only one or two useful items to bring back home.
Consider programs to reduce security waits
To cut down on longer lines through security, the Transportation Security Administration has implemented a special program called Pre-check, which can be a real lifesaver for frequent travelers or families with children. In fact, children under 12 years old can go through lines with a pre-check person without having to be enrolled.

For a one-time fee, passengers go through a screening process that only needs to be done once so they can bypass lines. This program is for domestic trips, but there is also "Global Entry" that works in the same way.

Each Global Entry enrollment costs $100. When paperwork for the request is approved by U.S. Customs, it will allow you to move through a special, designated line in most airports when you come back to the country.

The system is automated, as opposed to using border patrol staff. There's an app that goes along with the process for smartphones as well as to check times and anticipate how long you might be waiting to go through. This can be especially useful when making connection flights. For this one, children have to apply as well and cannot use their parents like in the domestic program. The time saved on an international trip for this one-time hassle is invaluable.
What is your best travel tip? Join in the conversation by following us on Twitter.
MORE EXPERT ADVICE
Back