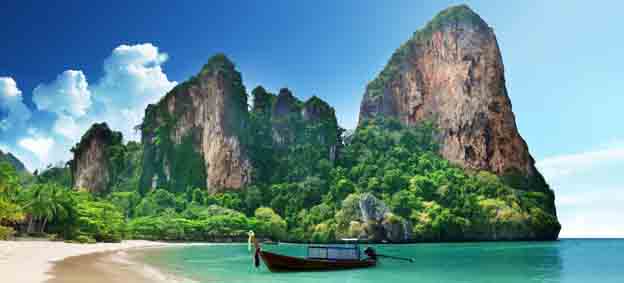 FOLLOW Fare
boom
Fareboom Explorer
By Kristen Brown, Mon, Mar 9, 2015
It's well known that Southeast Asia is an extremely budget-friendly region for travelers. Although prices here are generally much more affordable compared to most Western countries, it's easy for all the little expenses to add up more than quickly than you might expect. Here are a few tips for reducing your daily costs, and having more baht, kip, dong, rupiah, and ringgit to put towards enjoying your trip.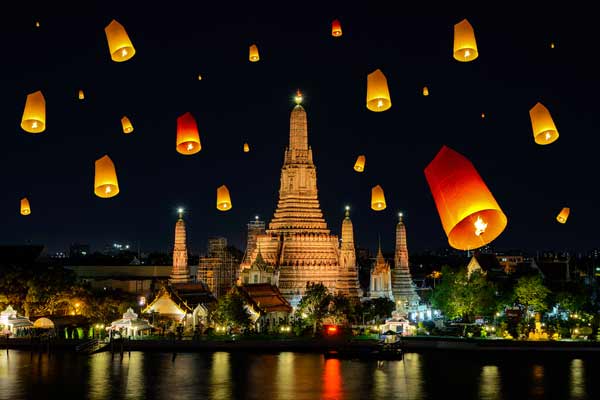 Take Local Transport
Transportation geared specifically towards tourists is almost always more expensive than local forms of transport. Although it requires slightly more effort, it's worth skipping the tourist buses and taking the time to notice how locals are getting around. Rather than traveling by mini-van between cities, head to the local bus station. Within the city, look for covered pick-up trucks, called songthaew in Thailand and Laos, which are an informal public transportation system that runs along set routes. If you're comfortable driving, you could also consider renting a scooter.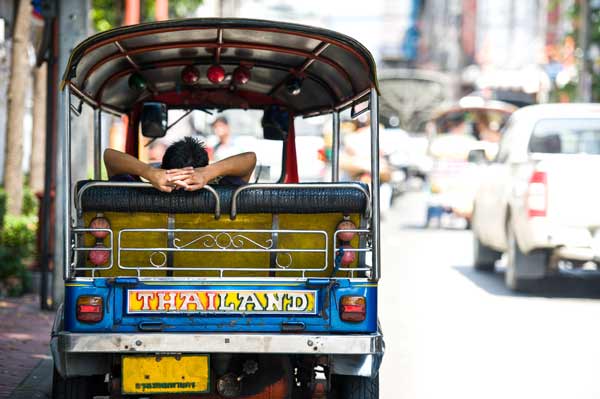 Go for Overnight Trains Whenever Possible
Not only are overnight trains a cheap, local form of transport like the options mentioned above, but traveling overnight saves you a night's accommodation expenses. Most overnight trains are actually quite comfortable, equipped with sleeper beds or reclining seats. Some of the most popular overnight train routes in Southeast Asia include the journey between Bangkok and Chiang Mai; Hanoi and Ho Chi Minh City; and Singapore and Kuala Lumpur. Traveling overnight also leaves you with more daytime hours free for sightseeing.
Use the Water-Refill Machines
It's generally not considered safe to drink the tap water in Southeast Asia and, of course, it's important to drink a lot of water in order to stay hydrated in this region's hot climate. Rather than constantly buying plastic bottles of water, keep an eye out for the water-refilling machines found scattered across most cities. Most of the time, you'll find you just stumble across one or two as you explore the city or you can always ask at your guesthouse. The cost of refilling a bottle is much cheaper than buying a new one, plus you'll be doing the environment a favour by disposing of fewer plastic bottles.
Curb Your Drinking
It's no secret that the party scene attracts many tourists to Southeast Asia. Although alcohol is significantly cheaper than it is in Western countries, the cost can definitely add up, particularly if you're ordering drinks from a bar or restaurant. Not only will you save a lot of money by cutting back on drinking but, not surprisingly, sightseeing is also a lot more pleasant when you're not battling a constant hangover.
Always Haggle
The first price you're offered, particularly if you're a tourist, is pretty much always going to be higher than the value of the item. Although you may already know to haggle at a market, keep in mind that you can also bargain over guesthouse and hotel prices too. If you're not sure if bargaining is appropriate in a particular situation, you can always ask if a "discount" is available, rather than jumping straight into aggressive bargaining.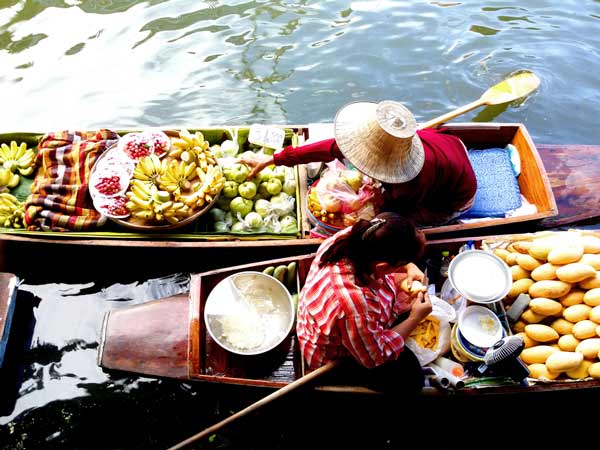 Eat Local Food
Most people arrive in Southeast Asia excited to try local dishes but after a few weeks of eating exclusively rice and noodles, it's not uncommon to start craving foods from home. Like transportation, any service geared towards tourists comes at an increased price, which means Western food is more expensive than local food. Not only that, but the Western food you'll find in Southeast Asia is often not exactly the highest quality. Given the choice between a fantastic plate of pad see eiw or an overpriced bowl of spaghetti seasoned with ketchup, go for the pad see eiw.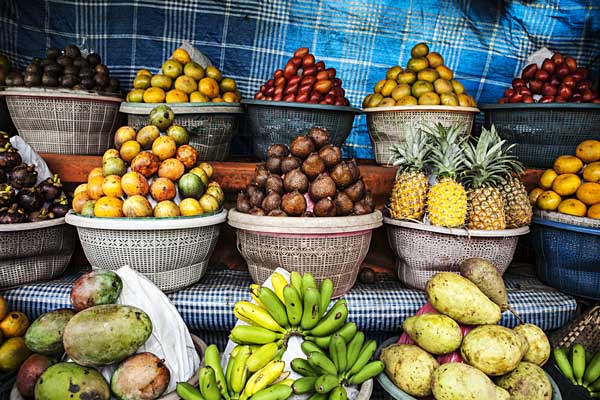 Do you like being the first to know?
If you enjoy always getting the best tips, deals and insider news before everyone else then make sure to follow us on Facebook and Twitter.
Back