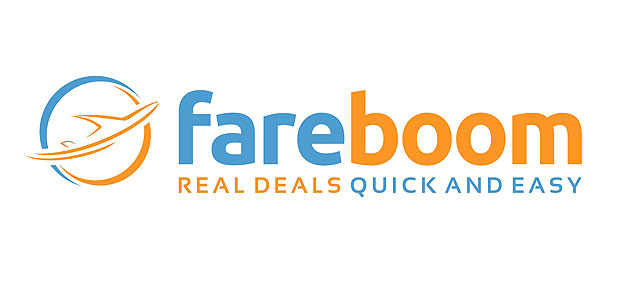 FOLLOW Fare
boom
Airfare Guru Launches Blog To Help Fed-Up Travelers
By Mirela Necsutu, Tue, Nov 11, 2014
October 9th, 2013 - A new blog aims to make airline travel less of a headache for passengers by providing insider advice about how international fares and flights work, Fareboom.com CEO Marko Cadez announced today.

The Fareboom Advisor blog is the latest travel project by Cadez, who's also a former correspondent for CNN International World Report. After leaving journalism, he used both his investigative skills and in-depth knowledge of airfares to develop an online travel agency – Fareboom.com – that uses unique algorithms to help travelers book the right flight for their situation.

"I've logged countless hours on flights as both a business traveler and a reporter," said Cadez. "But the average person doesn't have all that flight time under their belt. Airline travel is tough and it's easy to make mistakes. That's why I hope our Fareboom Advisor blog will help people make informed decisions."

The new blog provides in-depth information and advice designed to make air travel easier and less expensive for passengers. Here's a sample of the articles on Fareboom Advisor:

· 7 Airline Errors That Could Ruin Your Trip (and How to Fix Them)

· How to Turn a Layover Into The Best Part of Your Vacation

· 5 Things To consider Before Joining A Frequent Flyer Miles Program

The Fareboom Advisor blog arrives as surveys continue to illustrate passengers' dissatisfaction with airlines. The American Customer Satisfaction Index, released in July, reported that "air travel remains a rather uncomfortable and costly experience for most passengers."

Although travelers rated airlines 3% higher than in the previous satisfaction index, only two of the 43 other industries included in the survey had lower levels of customer satisfaction.

Cadez said he hopes the Fareboom Advisor blog will help make air travel a more positive experience for passengers.

About Fareboom

Since 2002 the employees at Best Travel Store (the parent company of Fareboom) have been helping travelers find, compare and book the best flights possible. It became even easier for travelers to find the best flights after the launch of Fareboom.com, which uses advanced airfare search technology.

In 2012, more than 32,000 passengers booked flights through Fareboom.com.

For more information, or if you would like to arrange an interview with CEO Marko Cadez, please contact:
Maya Andlovic
Communications Officer
Maya@fareboom.com
Back